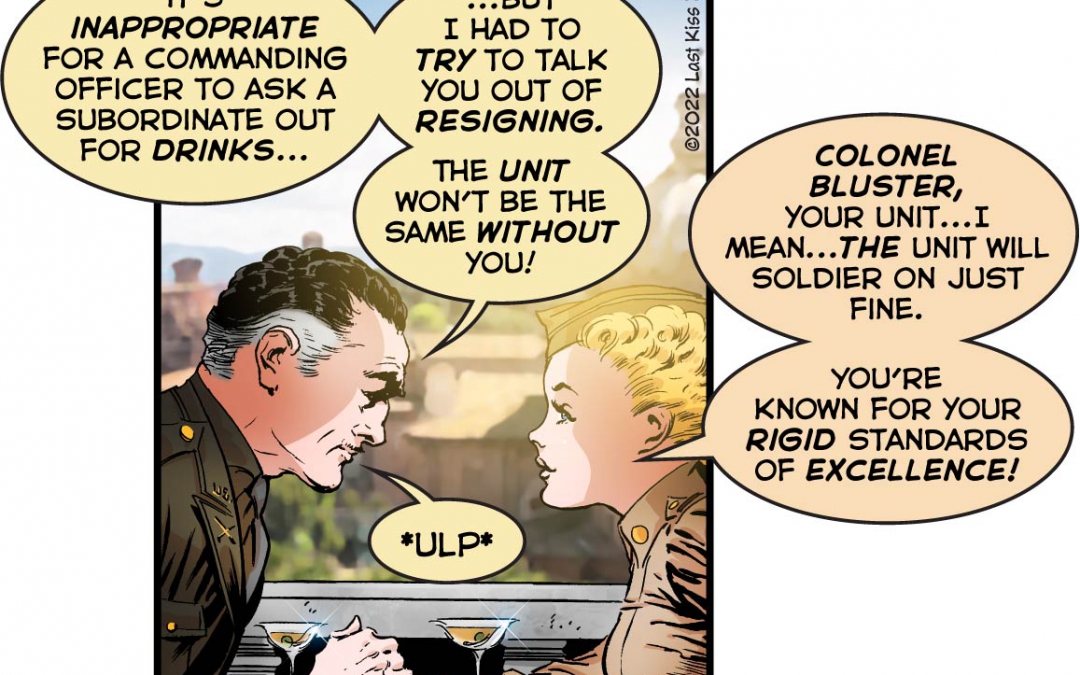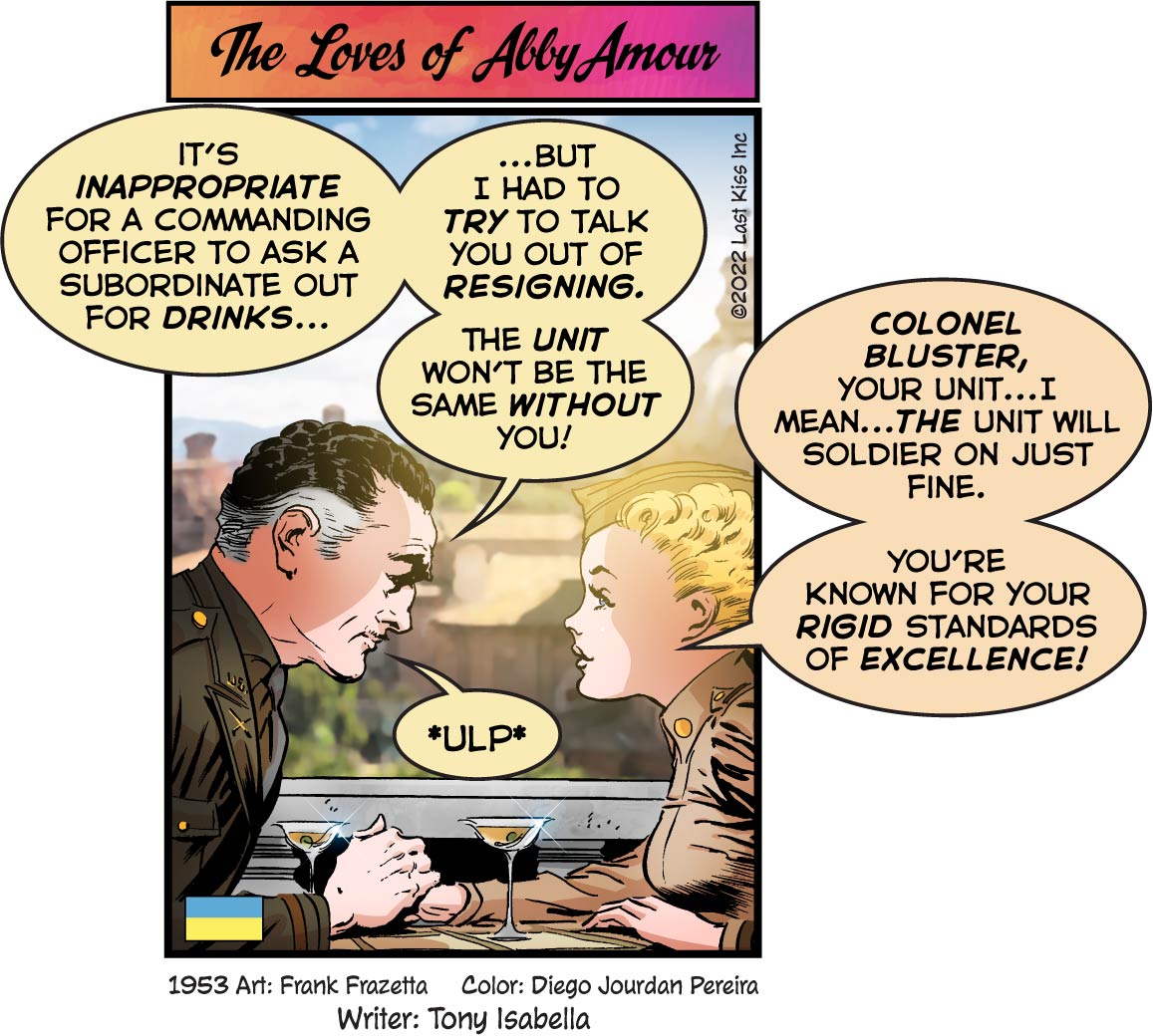 Written by the legendary 
Tony Isabella,
the Abby Amour miniseries runs every Friday. If you missed any previous episodes, no problem. You can catch them here:
Original Vintage Art & Text
Transcript:
SCENE: Colonel Blunder and Abby Amour are having drinks at a restaurant. He reaches across the table to hold her hand and they are gazing into each others' eyes.
CAPTION: The Loves of Abby Amour
COL. BLUSTER: It's inappropriate for a commanding officer to ask a subordinate out for drinks…but I had to try to talk you out of resigning. The unit won't be the same without you!
ABBY: Colonel Bluster, your unit…I mean…the unit will soldier on just fine. You're known for your rigid standards of excellence!
COL. BLUSTER: *ulp*
1953 Art: Frank Frazetta
Color: Diego Jourdan Pereira
Writer: Tony Isabella
djp_LK679
↓ Transcript
SCENE: Colonel Blunder and Abby Amour are having drinks at a restaurant. He reaches across the table to hold her hand and they are gazing into each others' eyes.

CAPTION: The Loves of Abby Amour

COL. BLUSTER: It's inappropriate for a commanding officer to ask a subordinate out for drinks...but I had to try to talk you out of resigning. The unit won't be the same without you!

ABBY: Colonel Bluster, your unit...I mean...the unit will soldier on just fine. You're known for your rigid standards of excellence!

COL. BLUSTER: *ulp*

1953 Art: Frank Frazetta
Color: Diego Jourdan Pereira
Writer: Tony Isabella

djp_LK679