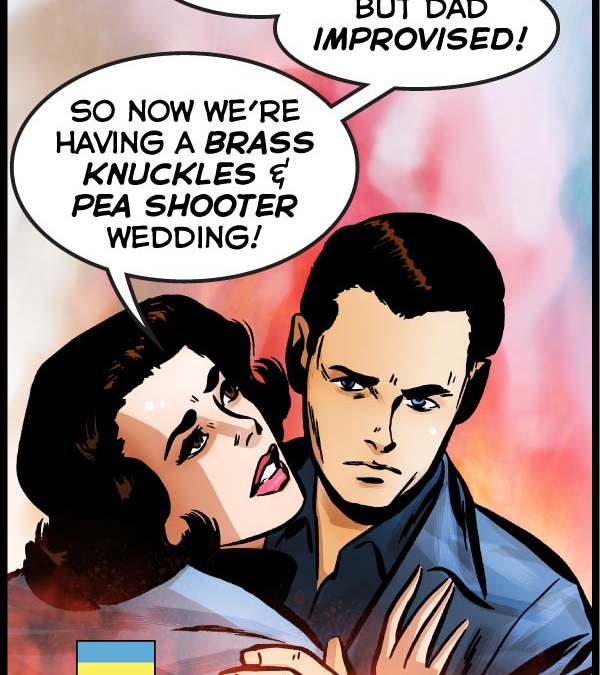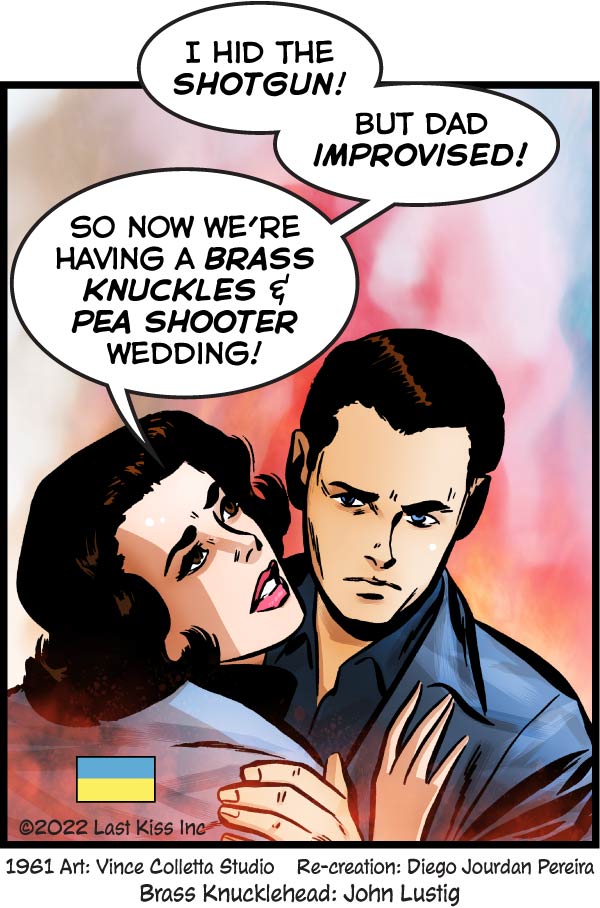 Original Vintage Art & Text
Transcript:
SCENE: Woman and man in a semi-embrace. She has her right hand on her chest and is trying to reassure him. He looks very unhappy.
WOMAN: I hid the shotgun! But dad improvised! So now we're having a brass knuckles & pea shooter wedding!
1961 Art: Vince Colletta Studio Re-creation: Diego Jourdan Pereira
Brass Knucklehead: John Lustig
DJP.lk119
↓ Transcript
Transcript:

SCENE: Woman and man in a semi-embrace. She has her right hand on her chest and is trying to reassure him. He looks very unhappy.

WOMAN: I hid the shotgun! But dad improvised! So now we're having a brass knuckles & pea shooter wedding!

1961 Art: Vince Colletta Studio Re-creation: Diego Jourdan Pereira
Brass Knucklehead: John Lustig

DJP.lk119