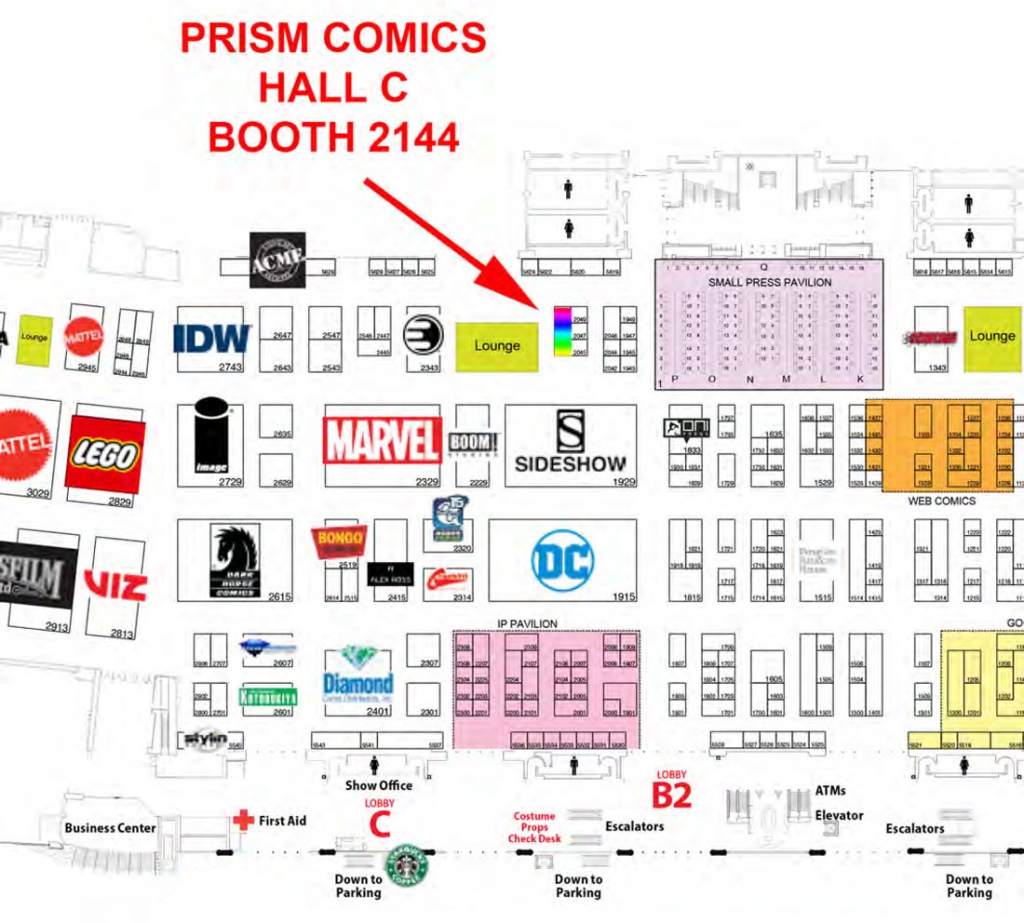 I'll be doing signings each day at the giant Prism Comics booth #2144 (in Hall C.) Last Kiss merchandise will be on sale at the booth during the entire con. But I'll only be in the booth for an hour or two a day. So, if you want to chat, here's my schedule at Prism:
Thursday, July 18: 4 – 6 pm, (plus probably 6-7 p.m.)
Friday, July 19: 1 – 2 pm, 6-7 pm
Saturday, July 20: 12 – 2 pm
Sunday, July 21: 1 – 3 pm
You can also find Last Kiss products at the south end of the hall at the World Famous Comics booth—#5560. I won't be at the WFC booth much, but many of my newest and best Last Kiss fridge magnets will be for sale there.
Hope to see you at the con!