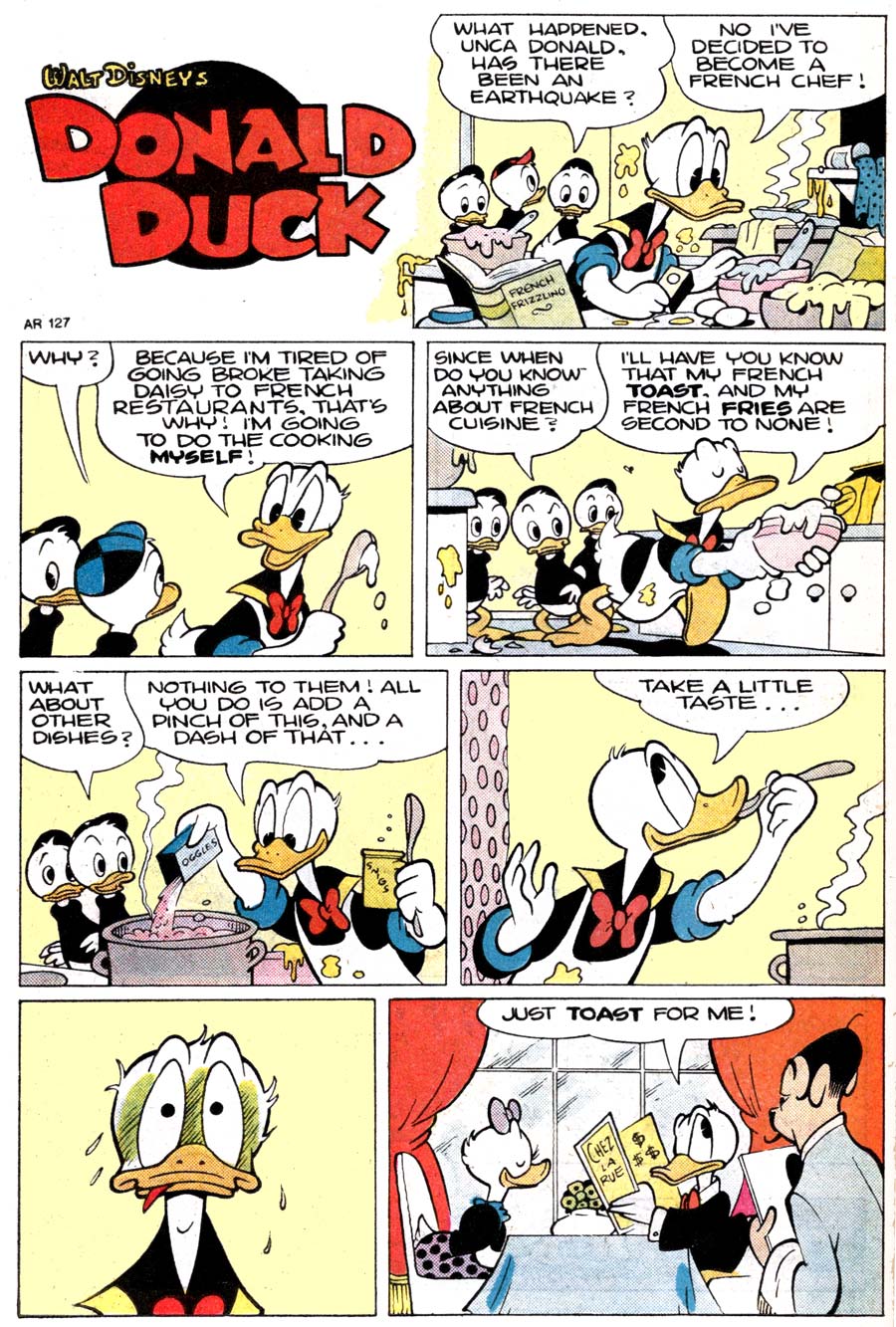 "Seafood Blues" from Donald Duck #268, 1988. Art by William Van Horn. Script by John Lustig & William Van Horn. ©Walt Disney Company
Although I concentrate on Last Kiss these days, I spent decades writing Disney comics—mostly Donald Duck and Uncle Scrooge stories. For Disney, I started out doing one-page gags, then graduated to two-page stories and then finally stories that ranged from 10 to 28 pages.
The one-pager pictured here is one of my first and is from 1988: "Seafood Blues."
The art is by my pal—the great William Van Horn. Bill—who was already established as a Disney artist and writer—provided me with invaluable advice and help on this script. We teamed up on many stories over the years and remain close friends.