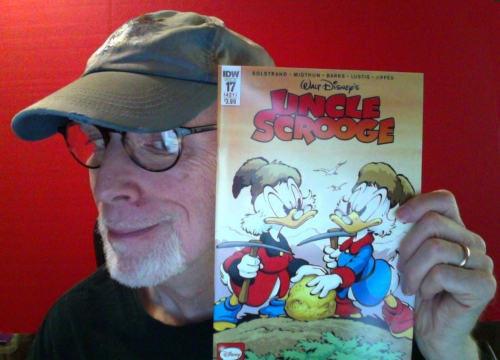 Since the legendary Carl Barks died in 2000, you might wonder…
How did Daan Jippes and I collaborate with Barks on a new story, "Gyro's Manager" that was published by IDW just a few weeks ago in Uncle Scrooge #17?
Well, it turns out that Carl left behind a few partially completed stories. And, I'm happy to say, I've gotten to complete several of them for my publisher Egmont. "Gyro's Manager" is the latest to finally see print here in the U.S.
(By the way, many thanks to fan Paul Green for letting me know that the story was in US #17. If not for Paul, I would've missed it entirely!