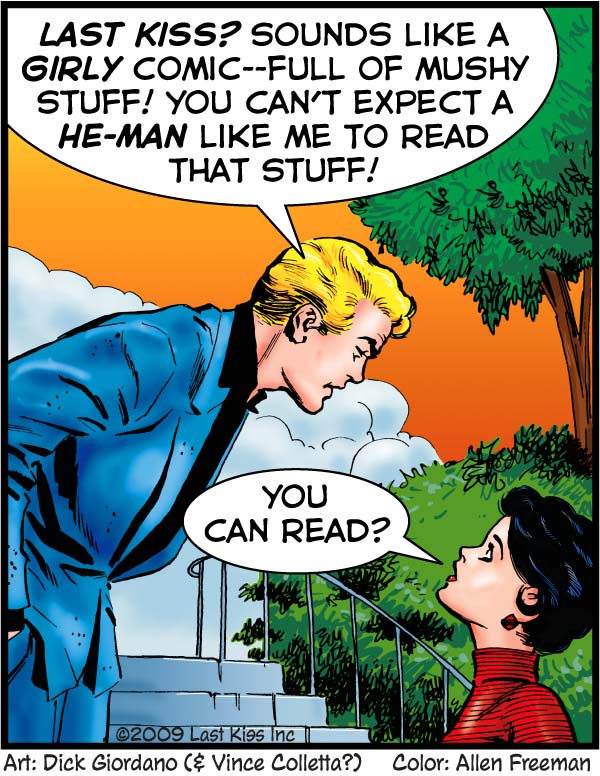 Happy Anniversary to me.
And to you too if you've been following Last Kiss since Jan. 19, 2009 when it first appeared on GoComics.
Of course, Last Kiss has been around in various forms for a lot longer than that. In fact, the first Last Kiss comic appeared in Comics Buyer's Guide sometime back in 1996. (Holy Crud! Twenty years ago. Another anniversary!)
But it was moving to GoComics that transformed Last Kiss. Most importantly, it introduced my odd comic creation to a much wider—and more vocal—audience. And I had to up my game for that audience. Suddenly I was doing Last Kiss three times a week instead of only once a week. I mostly stopped coloring the series myself and turned the coloring over to Allen Freeman. (And later Diego Jourdan Pereira and others.)
And I have to say that my humor changed slowly over the years—becoming spicier and (I hope) more pointed.
It's been a great seven years. (And a pretty cool 20 years as well.) Thanks for going along on the ride with me!
—John Lustig