If you looked closely—no, I mean really closely–Last Kiss images showed up multiple times on the recently completed first season of the MTV show SCREAM.
Last Kiss art showed up in at least seven episodes of the popular slasher horror-comedy. (The TV series is a sequel to the late Wes Craven's popular SCREAM movies.)
A Last Kiss sticky notebook</em> (originally published by Dark Horse Comics) showed up most often and most prominently. But also featured was a set of faux Last Kiss comic book covers that I created specifically for the show. All were used as set dressing on the show's comic book shop set.
Last Kiss appeared on the show thanks to the amazing John Fluke of Placed4Success.com. In addition to SCREAM, John has also gotten Last Kiss cameo appearances on THE BIG BANG THEORY (See pics.) and MIKE & MOLLY (See pics.)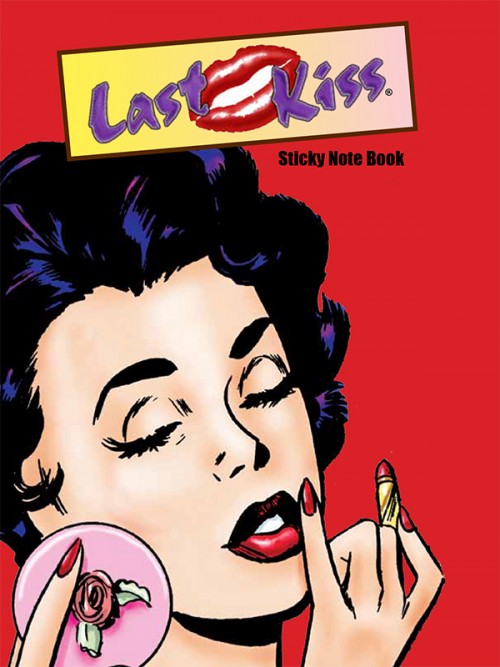 SCREAM has asked to retain the Last Kiss art for possible use on the next season of the show.
—John Lustig