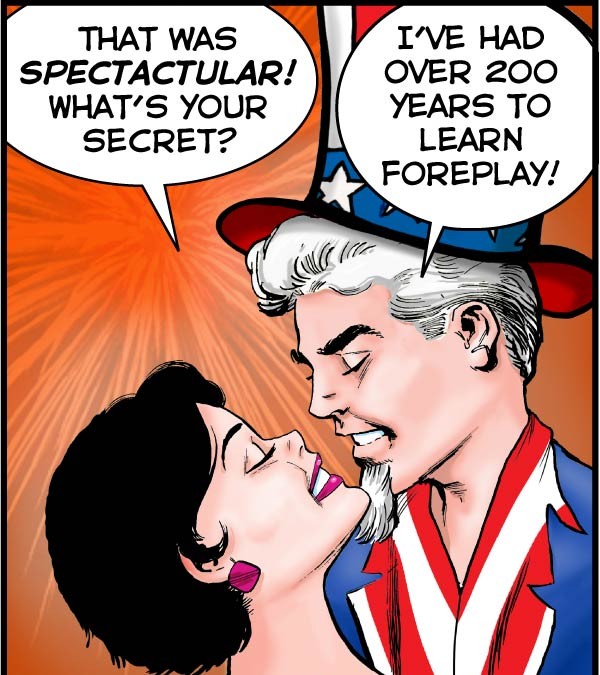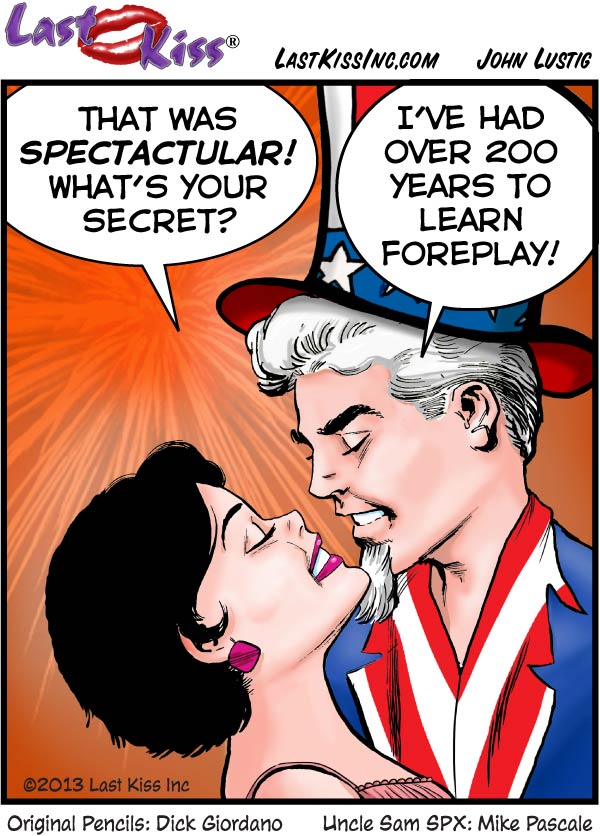 Here's the first of this year's two Fourth of July comics courtesy of magical Mike Pascale. As usual, Mike has "holidazed" some of my old romance art. And, as often happens, the gag is a joint Pascale-Lustig effort.
You can see more of Mike's Last Kiss holiday gags here.
Here's the art from First Kiss #6 back in 1958. In his notes to me about First Kiss, the late Dick Giordano said that he either drew this story on his own or collaborated with Vince Colletta.
And below is the art after it was colorized and modified by Allen Freeman several years ago. I've used this art for several gags over the years. This is the version which Mike Pascale "holidazed" for the Fourth of July.
↓ Transcript
SCENE: Woman with Uncle Sam. Fireworks in background.

WOMAN: That was spectactular! What's your secret?

UNCLE SAM: I've had 237 years to learn foreplay!

Original Pencils: Dick Giordano Uncle Sam SPX: Mike Pascale

©2013 Last Kiss Inc

6.1.7DarnSweater 6.1.7.4