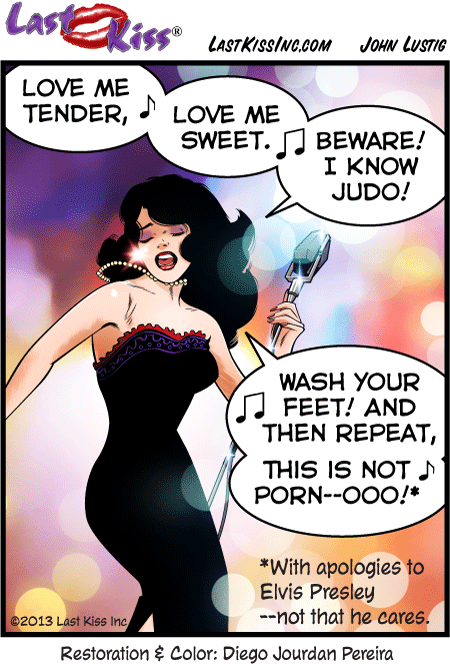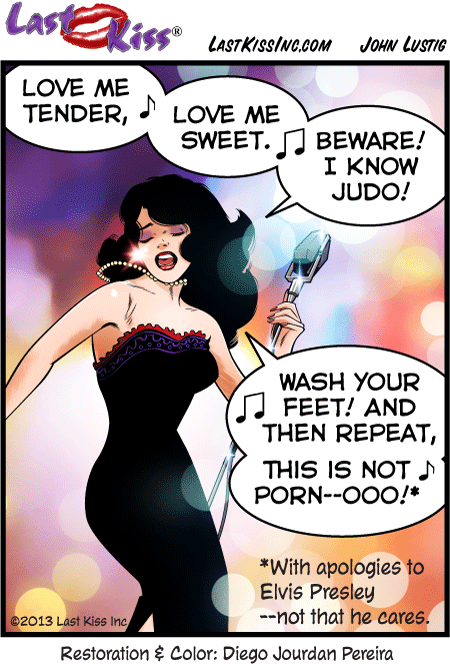 This isn't the first silly verse I've written. Over the years, I've occasionally slipped nonsense rhymes into my comic book scripts for Disney:
"But we mail carriers are tough! We eat spinach and liver!
"And though we may occasionally shiver…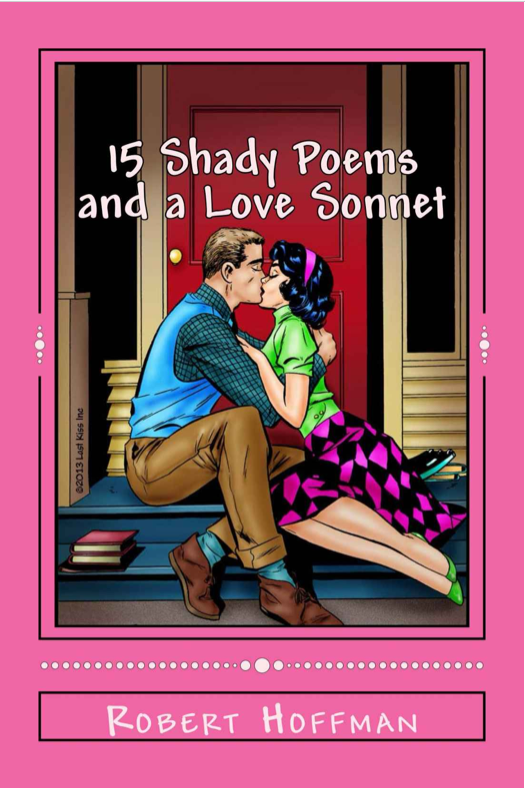 "Like Santa, with postage, we always deliver!"
But I'm not a real poet like my pal Robert Hoffman. His stuff isn't just funny. It's also sophisticated. And highbrow!
(By that, of course, I mean that his poetry doesn't rhyme—and, yet, people still recognize it as poetry. Something I couldn't pull off!)
I'd be jealous except that he asked me to provide the cover art for his new book 15 Shady Poems and a Love Sonnet.
I can't resent anyone with taste bad enough to want me associated with such high-class poetry!
↓ Transcript
SCENE: Beautiful woman in a slinky dress singing into a microphone.

WOMAN (singing): Love me tender, Love me sweet. Beware!
I know judo! Wash your feet! And
then repeat, This is not porn--ooo!*

*With apologies to Elvis Presley
--not that he cares.

Restoration & Color: Diego Jourdan Pereira

©2013 Last Kiss Inc

Intimate3.9.1