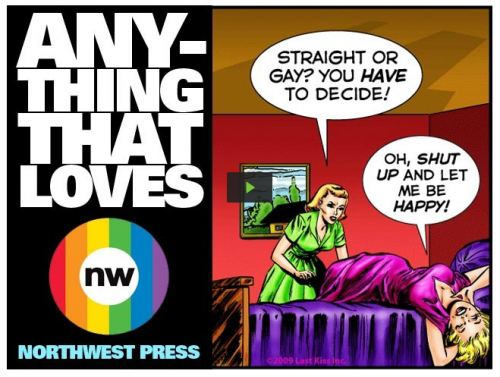 This is a great Kickstarter project about the nature of sexuality, gender roles and possibly even the secret reason why some people are homophobic.
Even if you don't want to pledge to the Kickstarter campaign (and you should), I suggest you check out the video because it's fascinating stuff!
And, yes, I'm thrilled to be part of the stellar line-up of comic creators who are contributing:
And more!