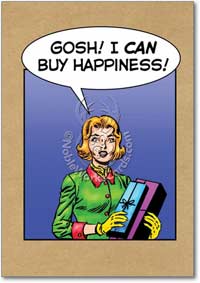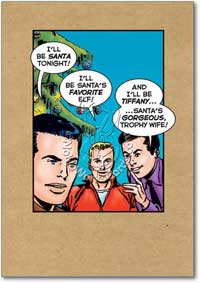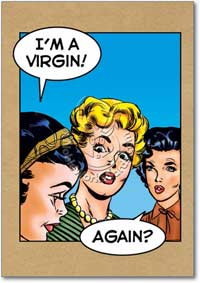 To quote Meg Ryan's character in When Harry Met Sally in the faked orgasm scene:
"Yes! Yes. Yes! Yes!"
I am excited. (No faking here.)
For the first time, NobleWorks has set up a special sale just for Last Kiss fans. Until midnight Dec. 7, you can buy 3 Last Kiss greeting cards and get 3 free. (Or better yet, buy 3 sets of LK cards (12 cards per set) and get three sets free.
The sale is good on all Last Kiss cards—not just Christmas cards. And there are dozens of Last Kiss cards to choose from. So this the best chance ever to get some Last Kiss goodies.
The discount is for the first three cards (or sets) that you buy. At checkout (when you're asked for payment info) enter the codeword: lastkiss
See all the Last Kiss cards here. Free shipping in the U.S.