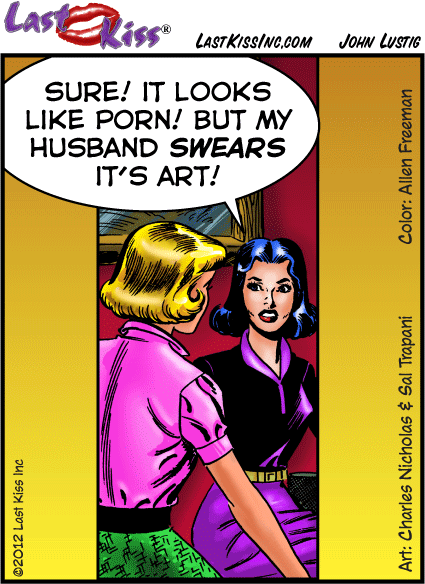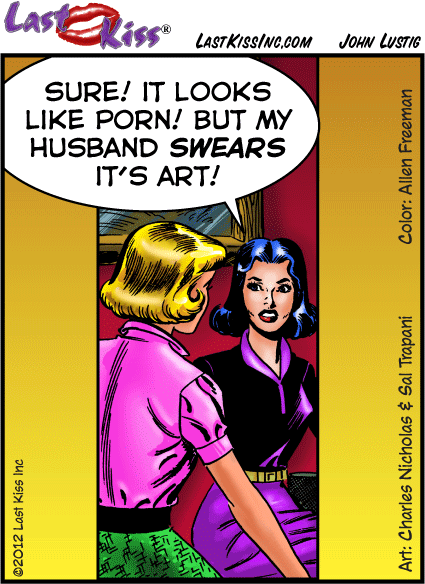 I'm not into porn. I'm into erotica. The difference? Erotica sounds way cooler.
Or to badly paraphrase U.S. Supreme Court Judge Potty Stewart, "I can't define porn. But I know it when I see it…Maybe not the first time. But after eight or nine replays—I'm pretty sure!"
Right is the original First Kiss art from 1961. Click on image to enlarge.
↓ Transcript
SCENE: Two women talking. In the background---largely obscured---is a framed painting.

WOMAN: Sure! it looks like porn! But my husband swears it's art!

Art: Charles Nicholas & Sal Trapani
Color: Allen Freeman

21.3.2.5