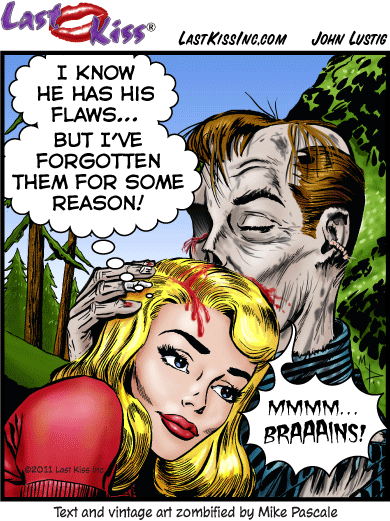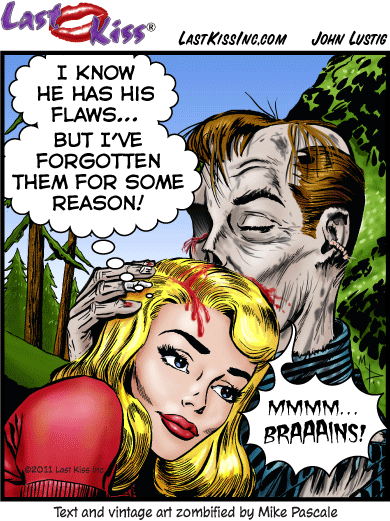 We wrap up our three-part Halloween zombie fest with—I think—the funniest of the bunch. As well as the bloodiest.
Credit for the gag and the gore go to monster-maker Mike Pascale. Thanks, Mike.
To see all of Mike's Last Kiss Halloween comics so far, click Pascale-Halloween.
Happy Halloween, everybody. And look out for the walking dead—especially if they're cartoonists!
↓ Transcript
SCENE: A zombie is eating embracing a girl, eating her brains. She doesn't seem to mind.

GIRL: I know he has his flaws…but I've
forgotten them for some reason!

ZOMBIE: MMMM...BRAAAINS!

Text and vintage art zombified by Make Pascale.

Original art by Charles Nicholas & Vince Alascia.

Pre-zombie color by Allen Freeman