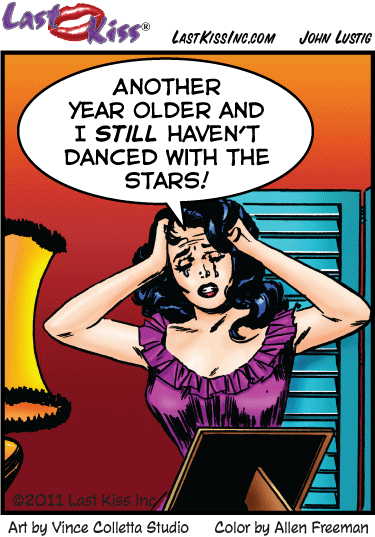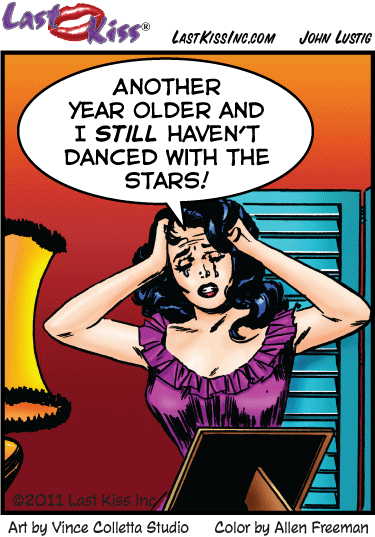 Maybe you can't be on Dancing with the Stars. But you can feel better—or at least make me feel better—by buying this Last Kiss gag as a birthday card. Free shipping.
More Dancing with the Stars Fantasies…
Hmm. I'm not sure where this photo originally came from, but thanks to Last Kiss fan "Cubby" who alerted me to these possible "Dancing" Stars.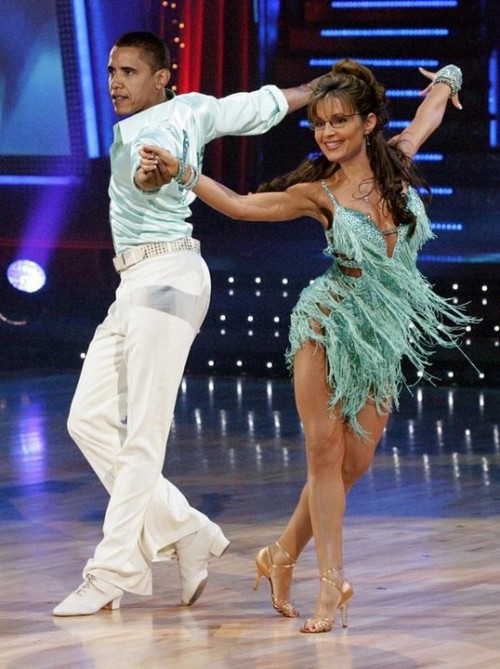 ↓ Transcript
WOMAN: Another year older and I still haven't danced with the stars!

Art by Vince Colletta Studio