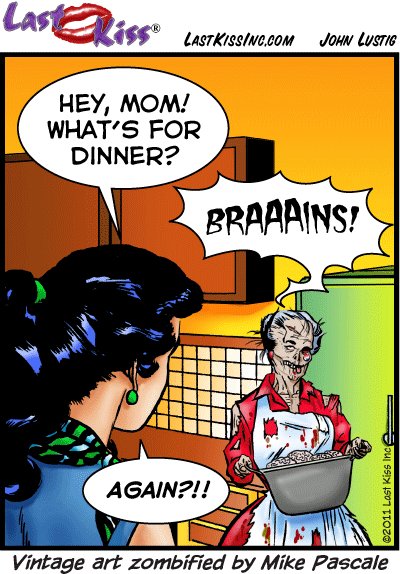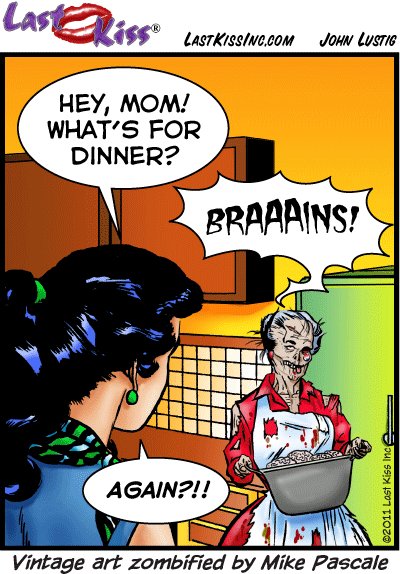 Once again, we're celebrating Halloween with a week of Last Kiss zombies. This year (as well as last year) artist/humorist Mike Pascale transformed my silly romance characters into even sillier zombies.
To see all of Mike's Last Kiss Halloween comics so far, click Pascale-Halloween.
You can see more of the awesome Mr. Pascale's art here and more of his humor in his Beer Abby web column. Thanks, Mike!
Here's the original art (before Mike zombified it.) Art by Charles Nicholas & Vince Alascia. Color by Allen Freeman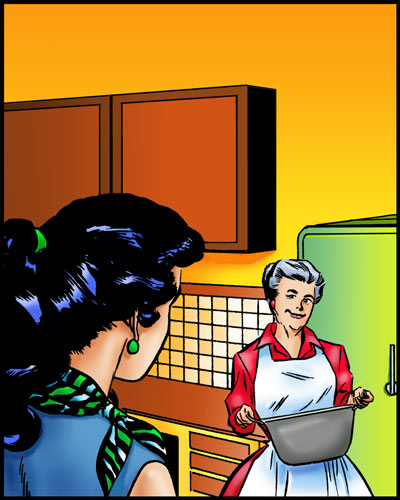 ↓ Transcript
SCENE: Young woman in kitchen with zombie mom. Zombie mom is holding a bowl of brains.

WOMAN: Hey, Mom! What's for dinner?

ZOMBIE MOM: Braaains!

WOMAN: Again?

Vintage art zombified by Mike Pascale