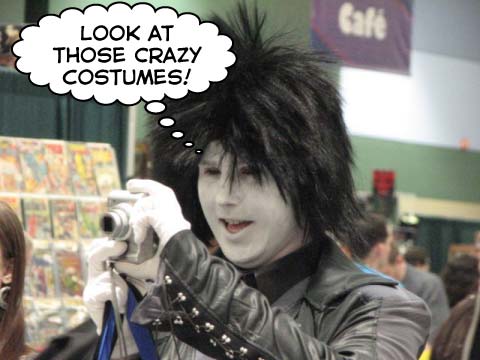 Here are a few shots from Emerald City. Photos courtesy of Rich Hernandez. Wisecracks by me.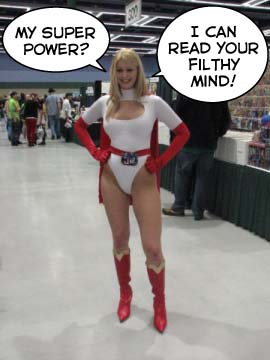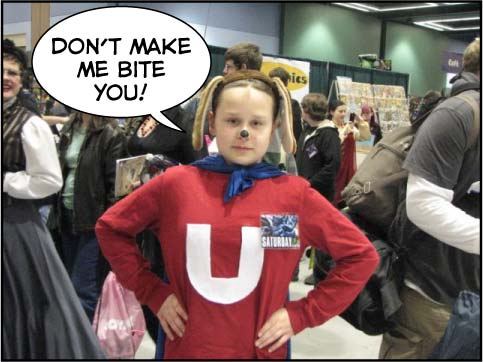 Have no fear, Underdog is here!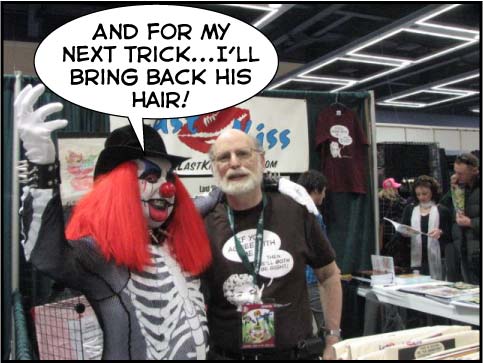 My pal Chuck DeClown and me. I'm still waiting for my hair!
If you want to see more Emerald City photos, I've got a gazillion or so (minus word balloons but with occasional wisecracks)
on my Last Kiss Facebook and a slightly smaller collecton on my Flickr sites.