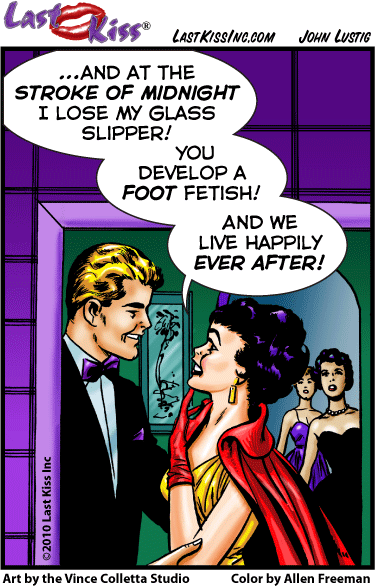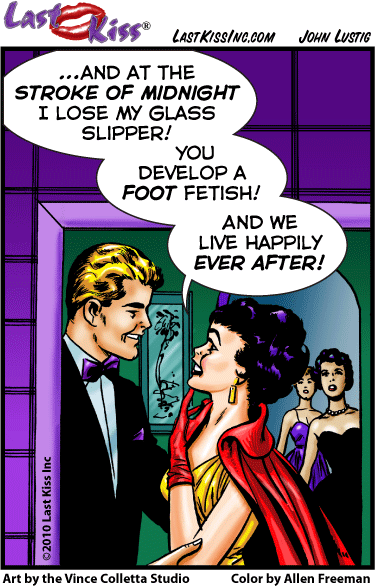 I figure those are Cindy's "evil stepsisters" in the background. Sure, they're speechless — for the moment.
But not for long!
After all, they wouldn't be truly evil if they passed up such a great opportunity to say something nasty. Anyone care to suggest some dialog for one or both of them?
If so, post your quips in the comment section below! Or on the Last Kiss Facebook site.
↓ Transcript
SCENE: A well-dressed young man and woman are standing in the doorway of her home. They're smiling at each other. Behind them--looking shocked--are the woman's sisters.

WOMAN: …and at the stroke of midnight I lose my glass slipper!

WOMAN (again): You develop a foot fetish!

WOMAN (again): And we live happily ever after!

Art by the Vince Colletta Studio

Additional Keywords: fairy tale, fetish