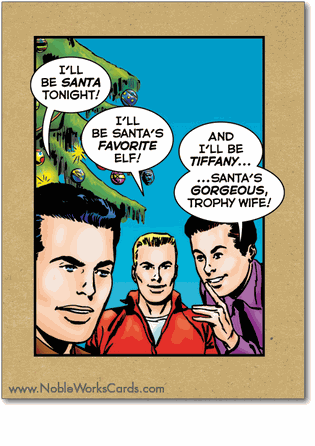 NobleWorks is having another sale. This one's huge (50 percent off) and it ends Saturday, Nov. 7. To take advantage, you'll need to enter the following Coupon Code during checkout: NOBLE50
To qualify for the discount, there's a minimum order of at least two cards. Free shipping on all orders.
The sale is for all NobleWorks cards–not just Last Kiss. But it's a particularly great deal on holiday cards. For example, 12 Last Kiss Christmas cards normally sell for $15.90. During the sale (ends Saturday), the set of 12 are just $7.90.
So you can spread the Last Kiss love this year for just 66 cents a card!