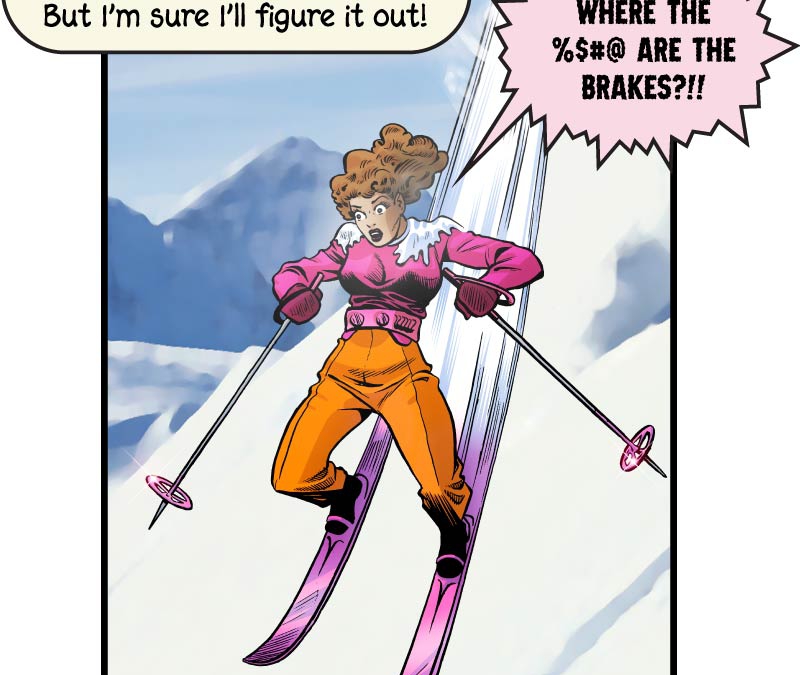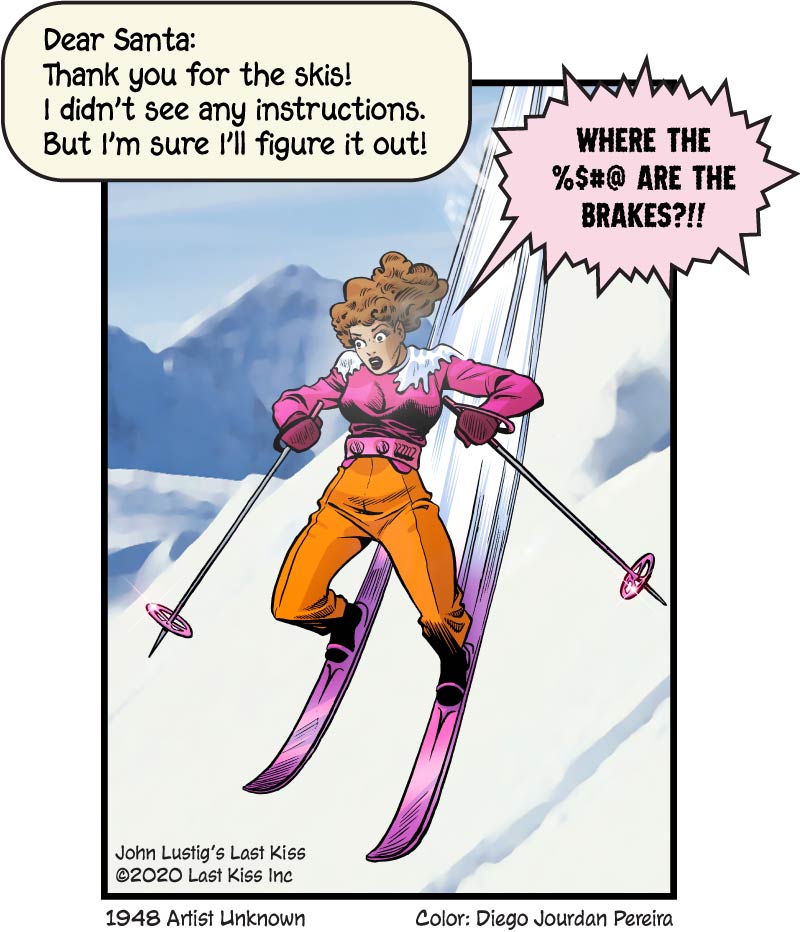 Instead of showing the original, vintage panel art, I'm posting the opening, splash panel from that same story. Frankly there's a lot more going on it and I thought it'd be more fun! —John
Transcript:
SCENE: Young woman skiing rapidly and out of control down a mountain.
CAPTION: Dear Santa:
Thank you for the skis!
I didn't see any instructions. But I'm sure I'll figure it out!
WOMAN: Where the %$#@ are the brakes?!!
1948 Artist Unknown Color: Diego Jourdan Pereira
DJP.lk583
↓ Transcript
SCENE: Young woman skiing rapidly and out of control down a mountain.

CAPTION: Dear Santa:
Thank you for the skis!
I didn't see any instructions. But I'm sure I'll figure it out!

WOMAN: Where the %$#@ are the brakes?!!

1948 Artist Unknown Color: Diego Jourdan Pereira

DJP.lk583