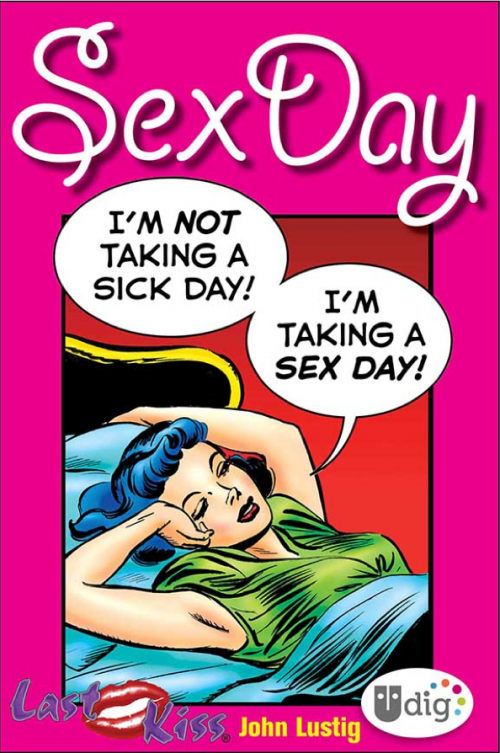 Celebrate Valentine's Day early with the Last Kiss "Sex Day" digital collection—now on sale for only 99 cents on Amazon.
Normally $2.99, it features John Lustig's hilarious rewrites of old romance comic panels along with commentary and some stunning samples of the original comics.
The sale runs until Feb. 16, 2015.