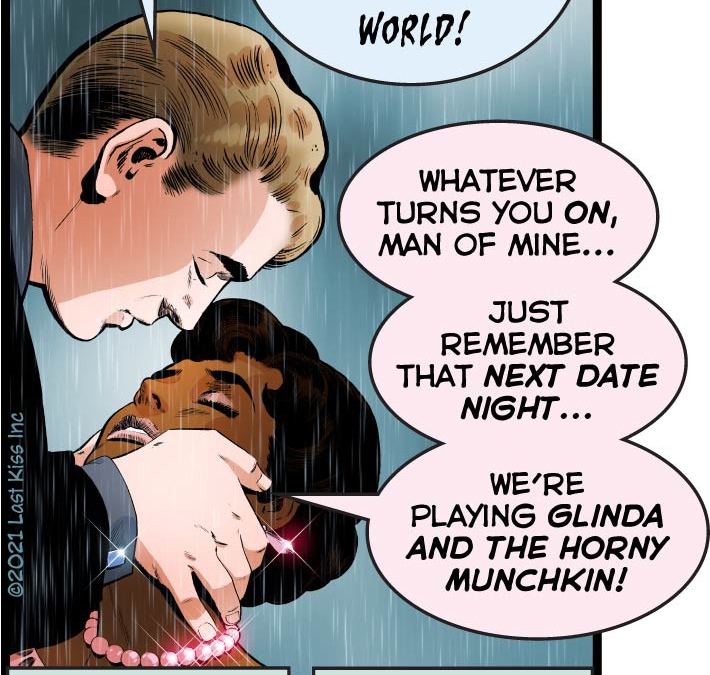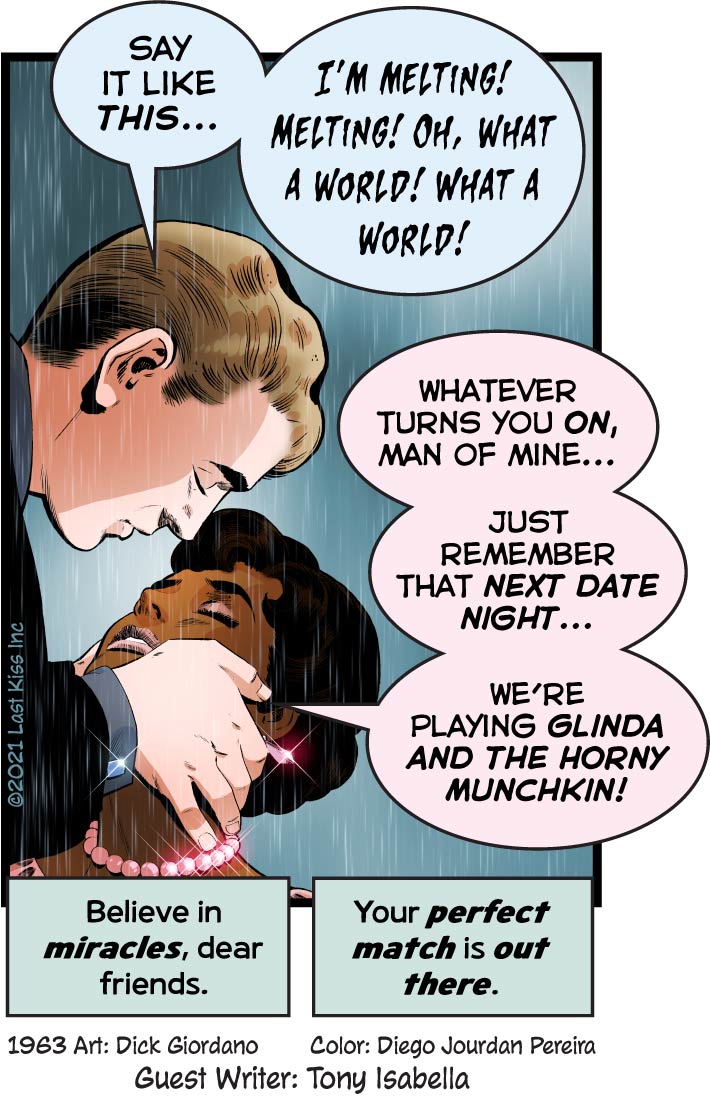 Today's Last Kiss was written by miracle maker Tony Isabella.
Cover Text:
You must never marry…you must never marry!
Lew's lips gently brushed mine as he whispered, "I love you!" …I wanted desperately to respond, to tell him I adored him…but a specter from the past instilled…"Terror in My Heart"
Transcript:
SCENE: Man cups the face of a woman as they are about to kiss in the pouring rain.
MAN: Say it like this…I'm melting! Melting! Oh, what a world! What a world!
WOMAN: Whatever turns you on, man of mine…Just remember
that next date night…We're
playing Glinda and the Horny Munchkin!
CAPTION: Believe in miracles, dear friends. Your perfect match is out there.
1963 Art: Dick Giordano Color: Diego Jourdan Pereira
Guest Writer: Tony Isabella
DJP.lk574
↓ Transcript
SCENE: Man cups the face of a woman as they are about to kiss in the pouring rain.

MAN: Say it like this...I'm melting! Melting! Oh, what a world! What a world!

WOMAN: Whatever turns you on, man of mine...Just remember
that next date night...We're
playing Glinda and the Horny Munchkin!

CAPTION: Believe in miracles, dear friends. Your perfect match is out there.

1963 Art: Dick Giordano Color: Diego Jourdan Pereira
Guest Writer: Tony Isabella

DJP.lk574