Many of you will probably realize that I've modeled today's gag on this famous origin sequence in Batman #1, 1940.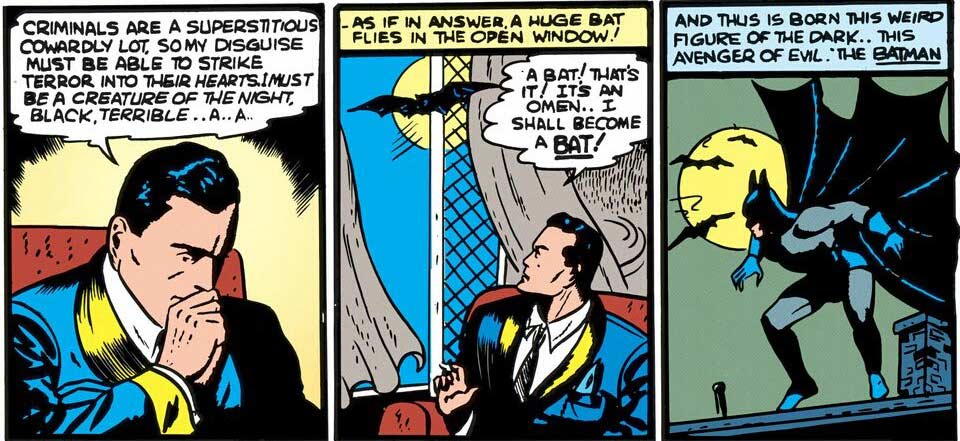 Original Vintage Art & Text
Curious to see more? Click this link to read the entire vintage comic book for free on ComicBookPlus.com's presentation of the comic. The story begins on Page 26.
↓ Transcript
SCENE: A man with one hand under his chin is musing out loud to himself.

MAN: Neo-Nazis are a cowardly lot! So my disguise must strike terror into their hearts. Thus I will become the high-heeled hero known as...Drag
Queen!

1951 Artist: Unknown Color: Diego Jourdan Pereira
Silly Scribe: John Lustig

DJP.lk177Horizontal Background.tif