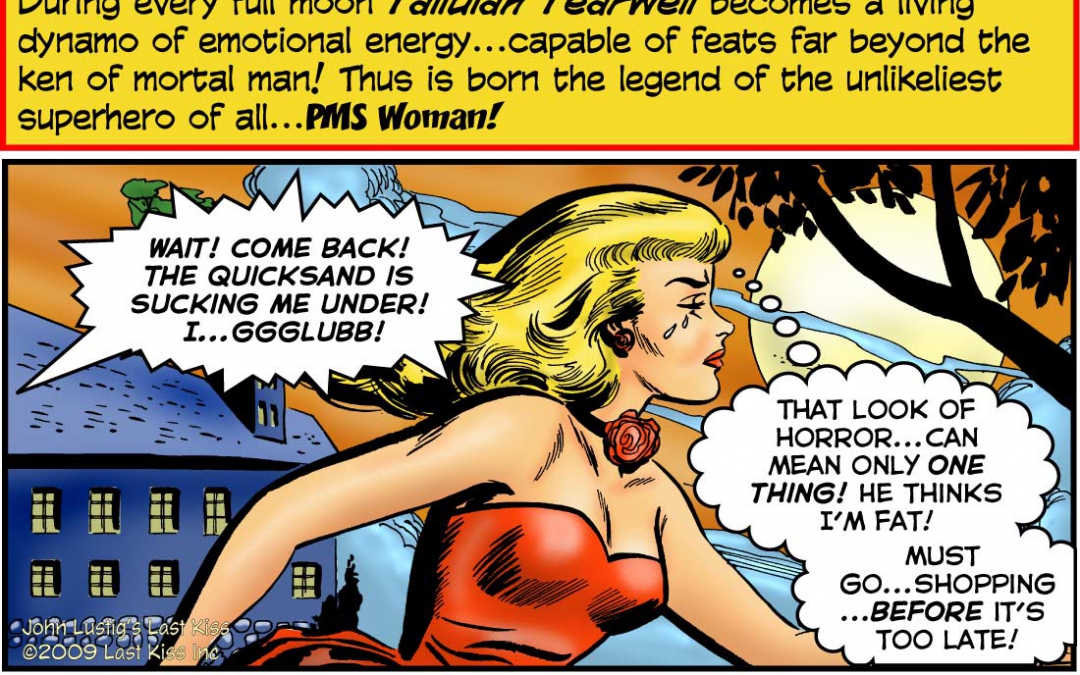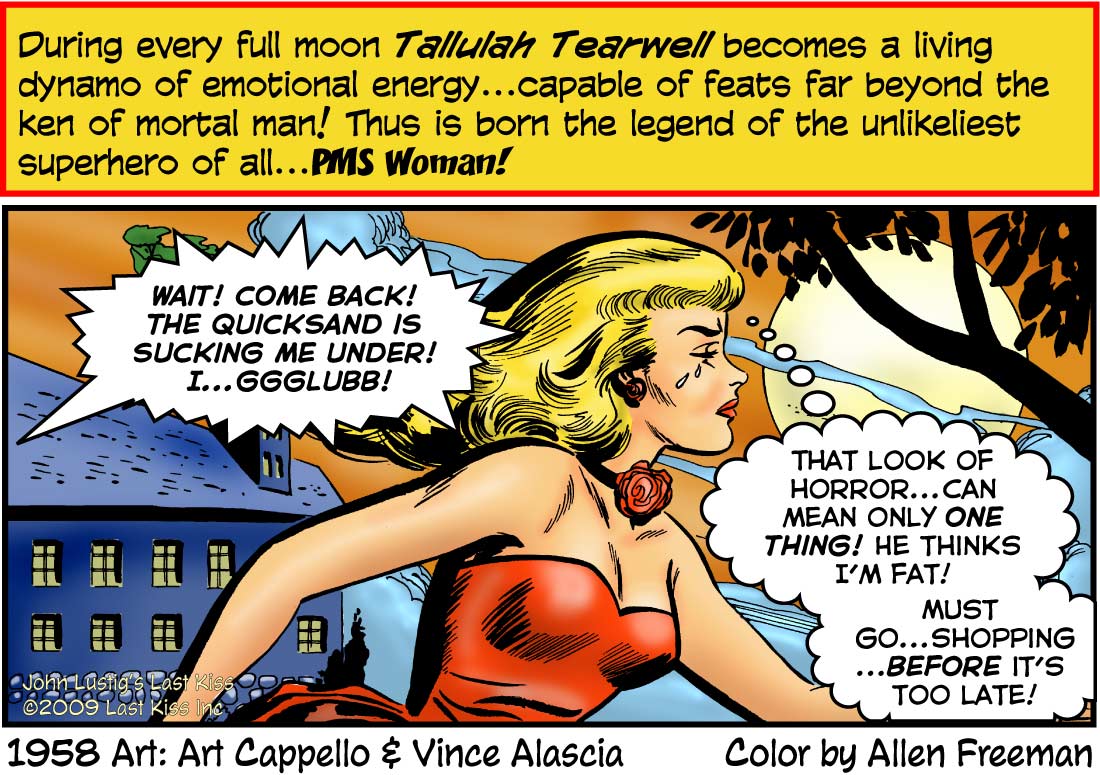 Transcript:
CAPTION: During every full moon Tallulah Tearwell becomes a living dynamo of emotional energy…capable of feats far beyond the ken of mortal man! Thus is born the legend of the unlikeliest superhero of all…PMS Woman!
VOICE COMING FROM OFF-PANEL: Wait! come back! The quicksand is sucking me under! I…ggglubb!
RUNNING WOMAN: That look of horror…can mean only one thing! He thinks I'm fat! Must go…shopping…before it's too late!
1958 Art: Art Cappello & Vince Alascia Color by Allen Freeman
11.4.5.3
↓ Transcript
CAPTION: During every full moon Tallulah Tearwell becomes a living dynamo of emotional energy...capable of feats far beyond the ken of mortal man! Thus is born the legend of the unlikeliest superhero of all...PMS Woman!

VOICE COMING FROM OFF-PANEL: Wait! come back! The quicksand is sucking me under! I...ggglubb!

RUNNING WOMAN: That look of horror...can mean only one thing! He thinks I'm fat! Must go...shopping...before it's too late!

1958 Art: Art Cappello & Vince Alascia Color by Allen Freeman

11.4.5.3