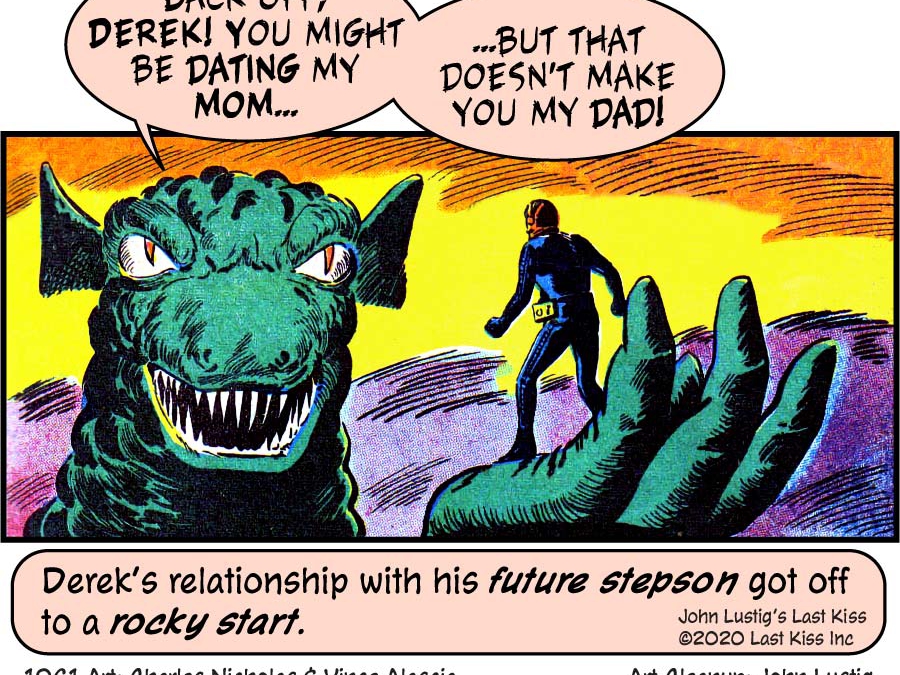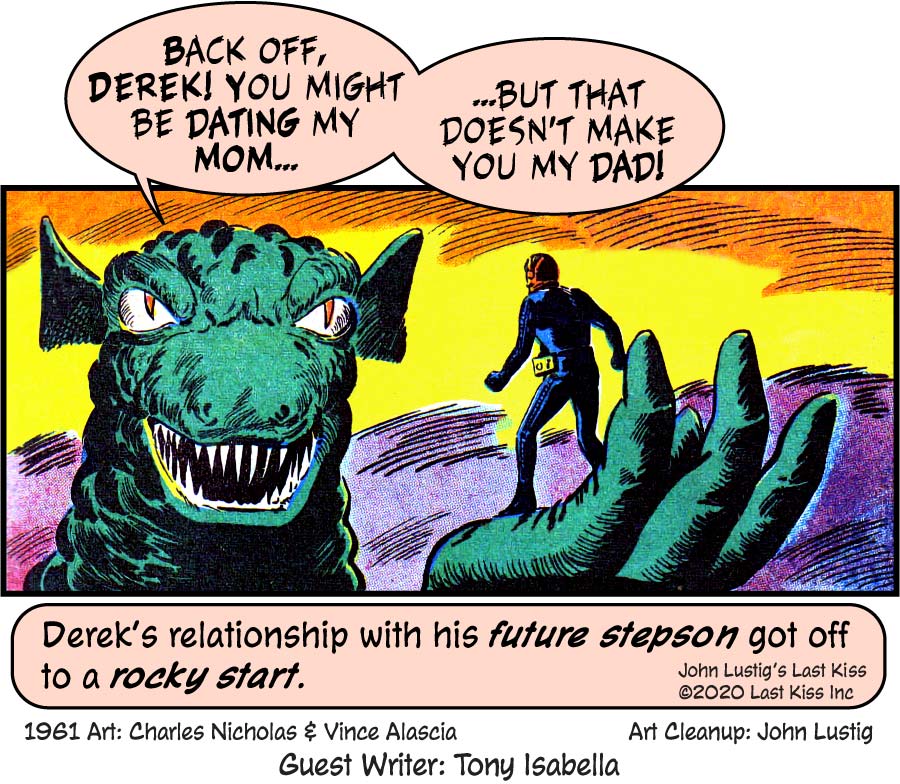 Dialogue by Tony Isabella–pastor of The First Church of Godzilla (Reform), the one true church of the Great Scaly One.
Some of the dialogue from the original art has dropped out. As near as I can tell, here's what the man says: Go ahead and look, ugly! Don't get gay with me or I'll smack you in the eye!
Transcript:
GODZILLA-LIKE MONSTER: Back off, Derek! You might be dating my mom…but that doesn't make you my dad!
CAPTION: Derek's relationship with his future stepson got off to a rocky start.
1961 Art: Charles Nicholas & Vince Alascia Art Cleanup: John Lustig
Guest Writer: Tony Isabella
Gorgo04_18_1
↓ Transcript
GODZILLA-LIKE MONSTER: Back off, Derek! You might be dating my mom...but that doesn't make you my dad!

CAPTION: Derek's relationship with his future stepson got off to a rocky start.

1961 Art: Charles Nicholas & Vince Alascia Art Cleanup: John Lustig
Guest Writer: Tony Isabella

Gorgo04_18_1