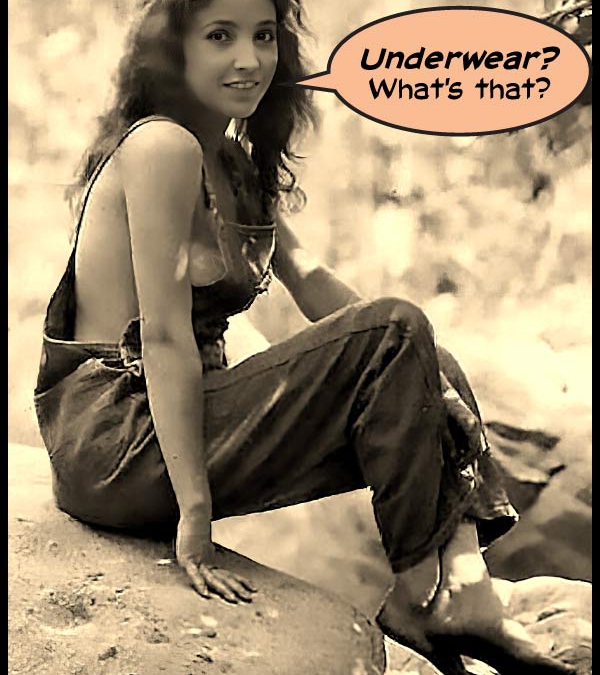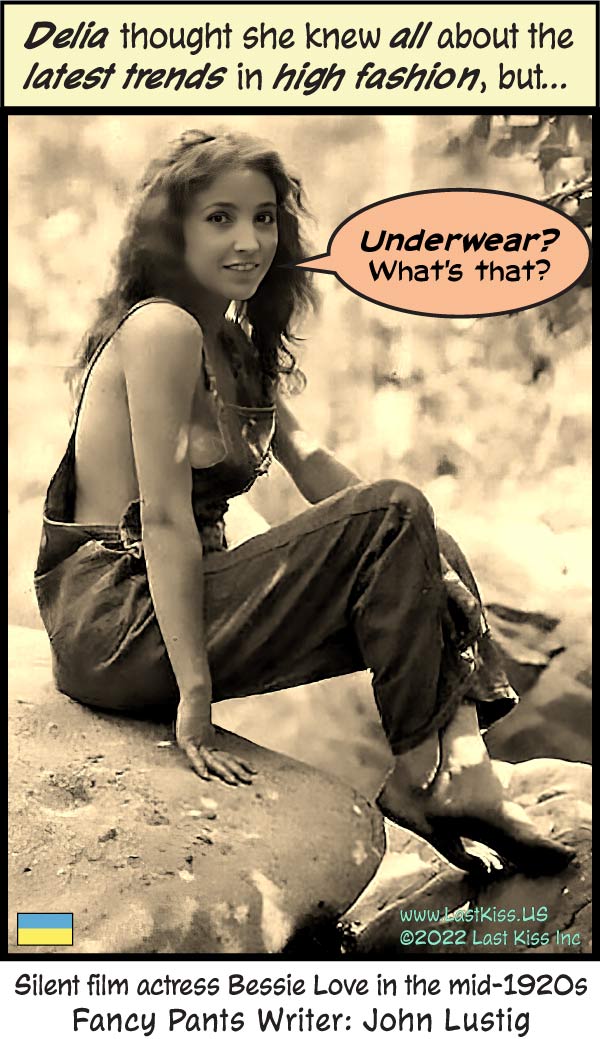 Color Version:
I experimented with colorizing the black & white original of this photo, but I wasn't completely happy with it. The original B&W version (with an added tint) gave the image more of an old-time, vintage look–that seemed to work better with the innocent nature of the woman's question.
(Plus I thought a photo with flesh-colored side boobage might be a little too daring for my GoComics.com/lastkiss site.)
So I went with the b&w version.. But here's the colorized image just to show how it would've looked.
↓ Transcript
SCENE: Tinted, black & white 1920s photo of a young woman in overalls.

CAPTION: Delia thought she knew all about the latest trends in high fashion, but...

DELIA: Underwear? What's that?

Silent film actress Bessie Love in the mid-1920s
Fancy Pants Writer: John Lustig
silent film actress Bessie Love.Mid 120s_B&W