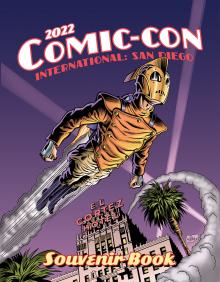 My memorial to my long-time friend Dana Gabbard is in this year's San Diego Comic-Con Souvenir book. And it's free via download here.
Previously, you had to attend this mother of all comic cons to get that year's souvenir book. But this year the book is strictly digital and available to everyone who can click a link.
As for Dana, he was my longest friend in comics. We shared a passion for Disney comics and both of us had a hand in shaping Disney duckdom. But there was a lot more to Dana as both a person and a professional. Wanna know more? Click the frickin' link!