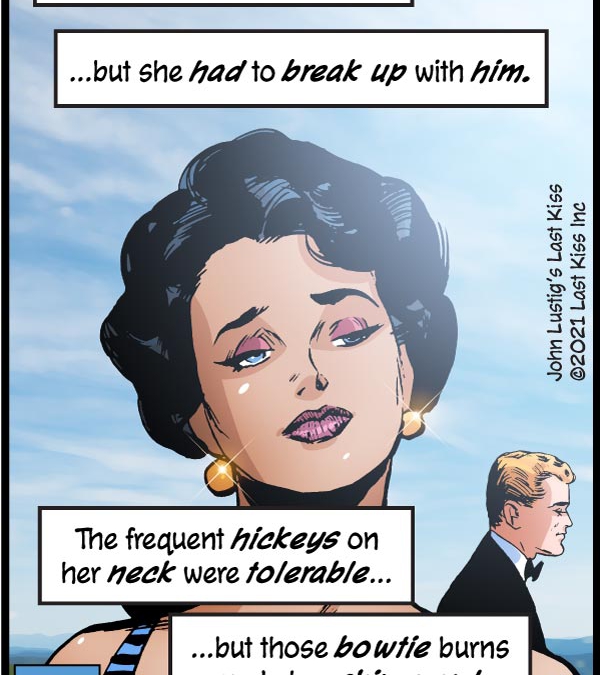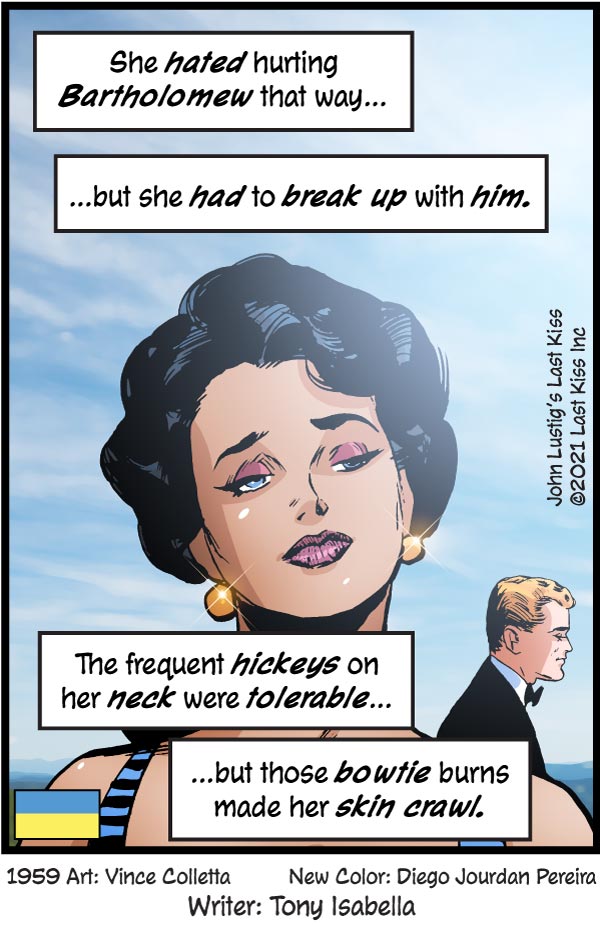 More Last Kiss fun from Tony Isabella & Diego Jourdan Pereira!
Original Vintage Art & Text
Transcript:
SCENE: Beautiful woman in the foreground. A handsome man in a tux is in the background.
CAPTION: She hated hurting Bartholomew that way…
CAPTION: …but she had to break up with him.
CAPTION: The frequent hickeys on her neck were tolerable…
CAPTION: …but those bowtie burns made her skin crawl.
1959 Art: Vince Colletta New Color: Diego Jourdan Pereira
Writer: Tony Isabella
dip_LK665
↓ Transcript
SCENE: Beautiful woman in the foreground. A handsome man in a tux is in the background.

CAPTION: She hated hurting Bartholomew that way...

CAPTION: ...but she had to break up with him.

CAPTION: The frequent hickeys on her neck were tolerable...

CAPTION: ...but those bowtie burns made her skin crawl.

1959 Art: Vince Colletta New Color: Diego Jourdan Pereira
Writer: Tony Isabella

dip_LK665