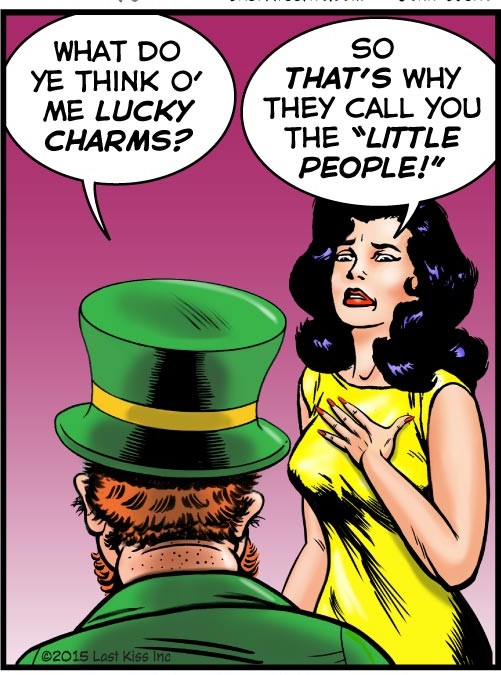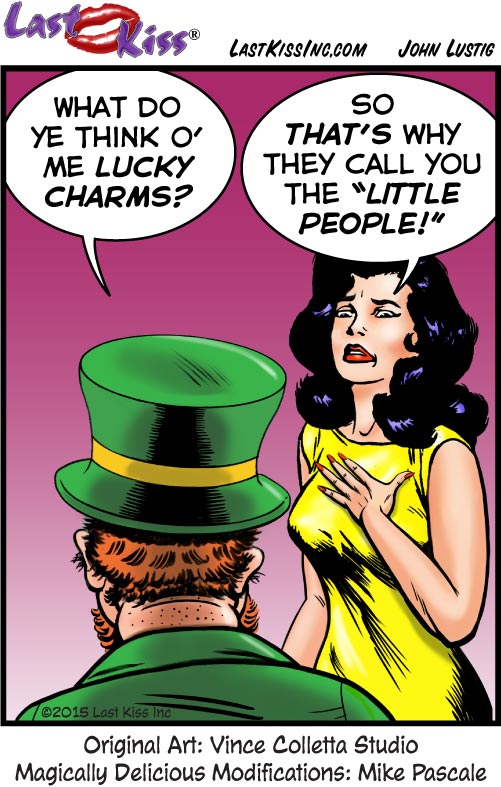 Speaking of charmed, I always feel darn lucky when I get to collaborate with pal Mike Pascale on a new holiday gag. For this one, Mike wrote the gag AND re-vamped the art. Actually, he almost completely redrew the old Vince Colletta romance art. See link below!
Meanwhile, back in 1959…
See the original 1959 art and dialogue for today's Last Kiss webcomic here.
↓ Transcript
LEPRECHAUN: What do ye think o' me lucky charms?

WOMAN: So that's why they call you the "Little People!"

Original Art: Vince Colletta Studio
Magically Delicious Modifications: Mike Pascale
©2015 Last Kiss Inc
8.1.9.5 - 11.1.6.4