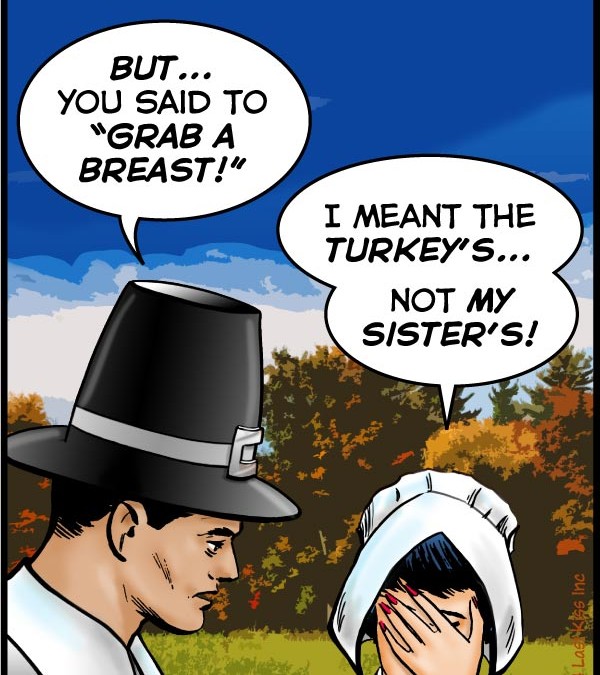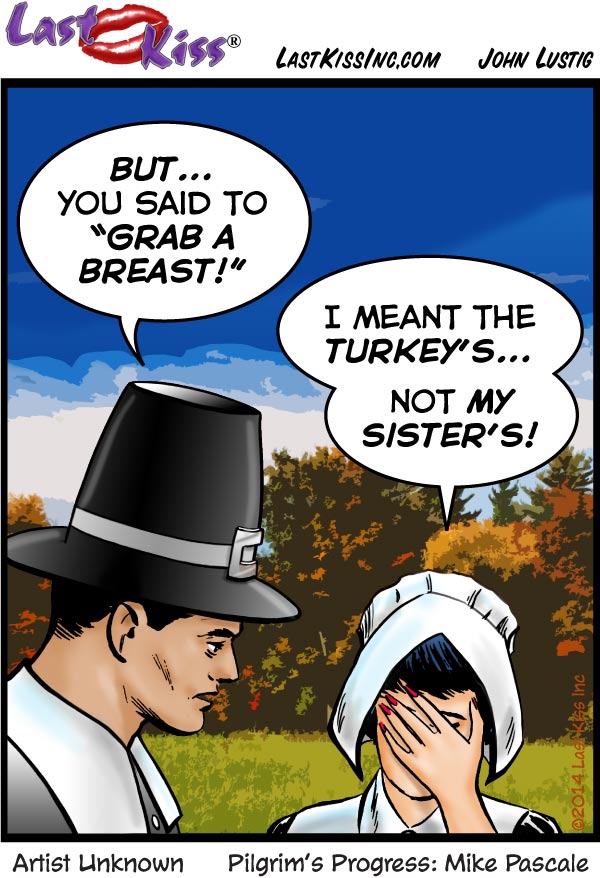 Happy Thanksgiving!
At the risk of being serious, I've got to say that I am insanely grateful to everyone who reads Last Kiss. Knowing that so many of you share my twisted sense of humor make it all worthwhile.
I also want to give a big thanks to my Pilgrim-painting pal Mike Pascale for today's art and the basic idea for the gag. As soon as I read it, I said, "Wow! That's no turkey!"
Meanwhile, back in 1962…
See the original 1962 art and dialogue for today's Last Kiss webcomic here.
↓ Transcript
SCENE: Pilgrim man talking to a Pilgrim woman who has her hand over her face.

PILGRIM MAN: But…you said to "grab a breast!"

PILGRIM WOMAN: I meant the turkey's…not my sister's!

Artist Unknown Pilgrim's Progress: Mike Pascale
©2014 Last Kiss Inc
25.1.4.1