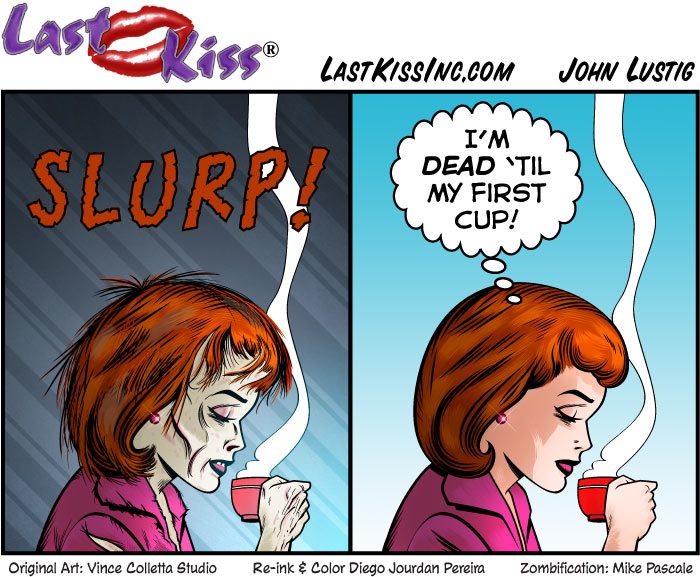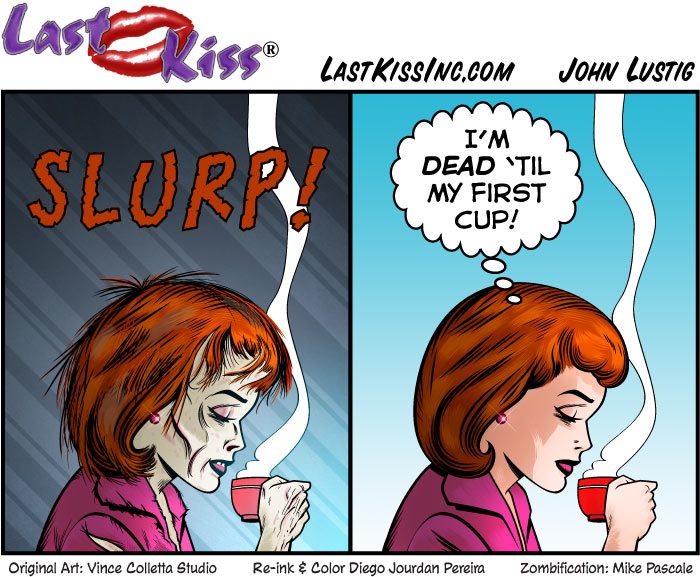 My thanks to Last Kiss Zombie Wrangler Mike Pascale for today's fiendish art!
(Additional thanks for art assists from Allen Freeman who extended the original art and Diego Jourdan Pereira who re-inked the nonzombie version.)
Meanwhile, back in 1963…
See the original 1963 art and dialogue for today's Last Kiss webcomic here.
↓ Transcript
SCENE PANEL 1: Woman zombie is about to sip some coffee from a cup.

SOUND EFFECT: SLURP!

SCENE PANEL 2: Woman is no longer a zombie as she sips her coffee:

WOMAN: I'm dead 'til my first cup!

Original Art: Vince Colletta Studio Re-ink & Color Diego Jourdan Pereira Zombification: Mike Pascale

©2014 Last Kiss Inc
DJP.lk 77
FK33.3.7.5