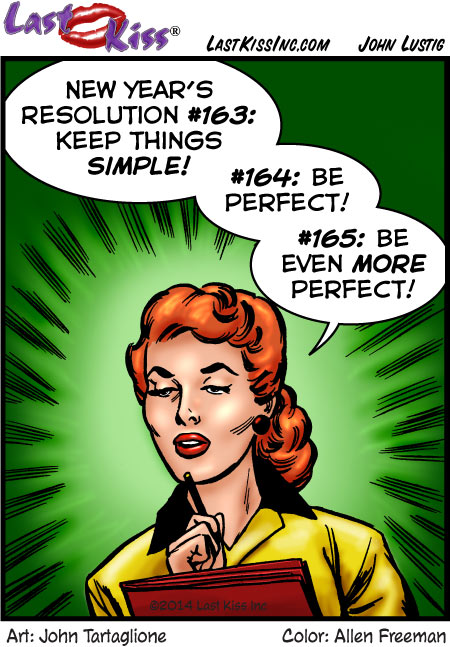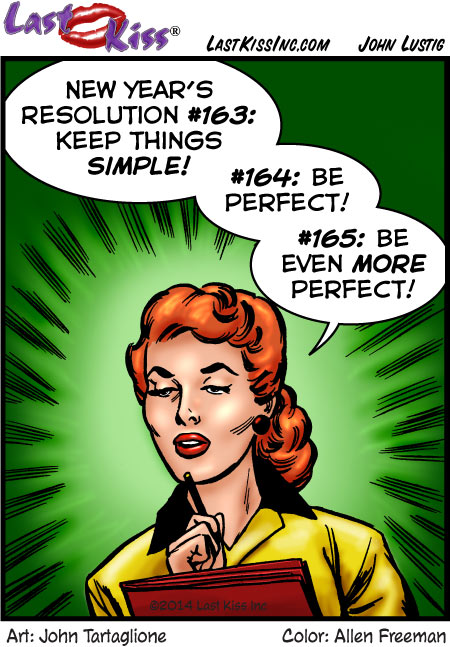 As we start a new year of comic love and lust, I just want to thank all of you for making Last Kiss such a great experience for me. Your support, your comments (often dirtier—and sometimes funnier—than my jokes) keep me going. Well, that and the buckets of money.
(Oh, you haven't sent me a bucket of money lately? Shame on you. Just send a blank check. Or some really good oatmeal cookies. I'm not picky.)
Happy New Year, everyone!
Here's the original 1958 art for today's Last Kiss webcomic.
↓ Transcript
SCENE: Woman with a clipboard.

WOMAN: New Year's Resolution #163: Keep things simple! #164: Be Perfect! #165: Be even more Perfect!
©2014 Last Kiss Inc
Art: John Tartaglione Color: Allen Freeman