Love's easy when things are perfect.
But what happens when fate trips you up? And kicks you (metaphorically) in the groin?
Do you stick around for better or worse? Or do you take off for greener pastures and studlier studs?
That's the problem facing Jan in this 1961 story from First Kiss #19. (Click on images to enlarge.)
Later that afternoon…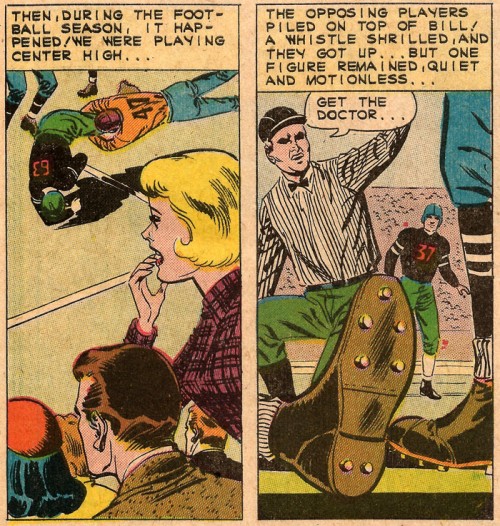 Bill is rushed to the hospital and has leg surgery.