Over the years, my pals Bill Barnes and Gene Ambaum have snookered me into doing two fill ins for their witty webcomic Unshelved. In both cases, I contributed wacky, comic strip-style book reports for their once-a-week "Book Club" feature.
The latest was my report about Stuff: Compulsive Hoarding and the Meaning of Things by Randy O. Frost & Gail Steketee. Maybe that doesn't sound like a fun read, but it was like being plopped down in the middle of a reality TV show where all the participants are clearly out of control.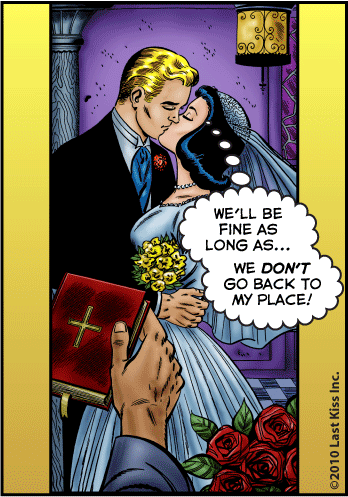 The book tells the stories of people whose obsession to collect "stuff" has filled their homes and left little room for family and friends. Sad, scary, tragic stories.
And disturbingly funny when you take them to extreme and put them into a comic strip book report.
Oh, in case you're wondering, the other "Book Club" report I did was on P.G. Wodehouse's comedic classic Summer Moonshine.
Next up–as soon as I get a sane minute–I'm doing a report on Larry Beinhart's Salvation Boulevard. Read it now. Read my book report later!