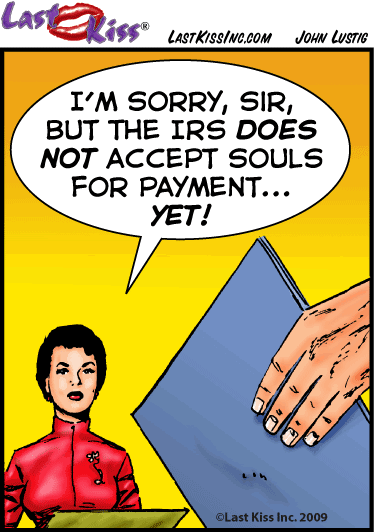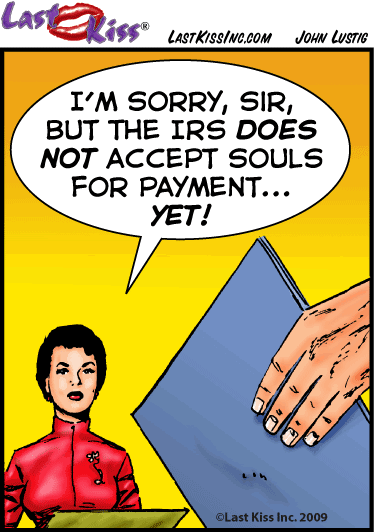 I want to dedicate this comic to my pal, Geoffrey Blum, whose birthday is always easy to remember because he was born April 15–the day income taxes are due. Maybe this joyful day gives him his sunny disposition, but that doesn't explain his other talents. I don't think anyone on this planet knows more about the patron saint of Disney comic books–Carl Barks.
That's may not sound like an achievement here in the U.S., but overseas where Carl is (justly) worshipped as a genius that counts for a lot.
Of course, I secretly hate Geoff because he writes funny verse easier, faster (and probably better) than I do. Even so…Happy Birthday, Geoff!
Transcript:
WOMAN (to man who is only partially seen): I'm sorry, sir, but The IRS does not accept souls for payment…yet!
4.2.1.2
↓ Transcript
Transcript:

WOMAN (to man who is only partially seen): I'm sorry, sir, but The IRS does not accept souls for payment...yet!

4.2.1.2