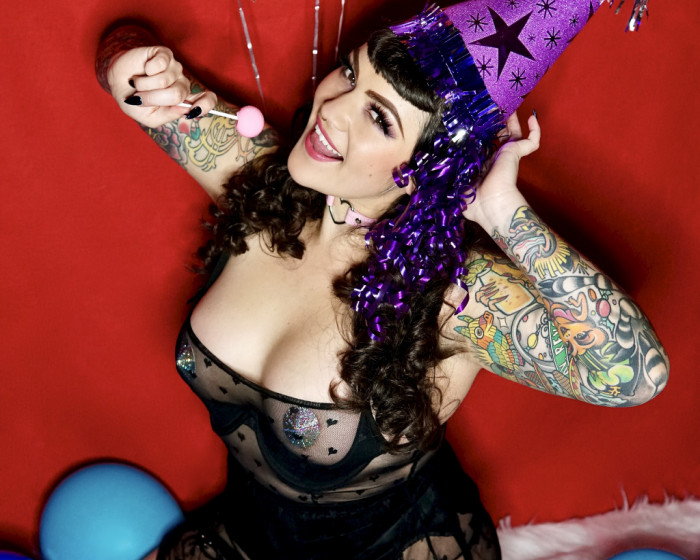 Just a quick reminder that you can still vote for Last Kiss model Felina Vie in Inked Magazine's cover girl contest. (You'll need a Facebook account to sign in to vote.) You can vote for free once every 24 hours. Thanks!
Vintage, Published Art & Dialogue
Transcript:
SCENE: Man and woman kissing behind some shrubbery.
WOMAN (thinking): Gee! Sex isn't so disgusting when I'm the one having it!
Art: Vince Colletta Studio Color: Allen Freeman
11.1.75
↓ Transcript
SCENE: Man and woman kissing behind some shrubbery.

WOMAN (thinking): Gee! Sex isn't so disgusting when I'm the one having it!

Art: Vince Colletta Studio Color: Allen Freeman

11.1.75