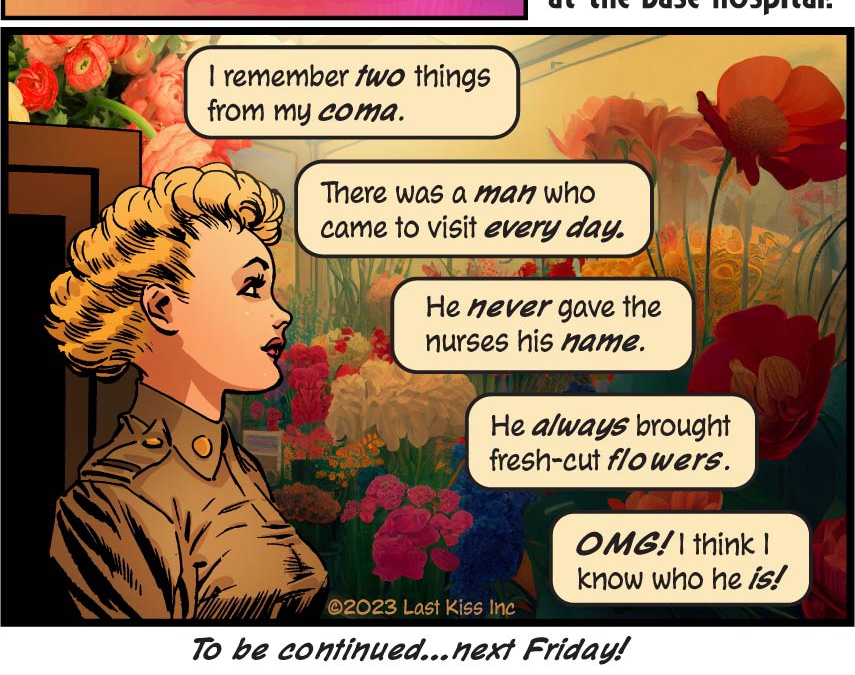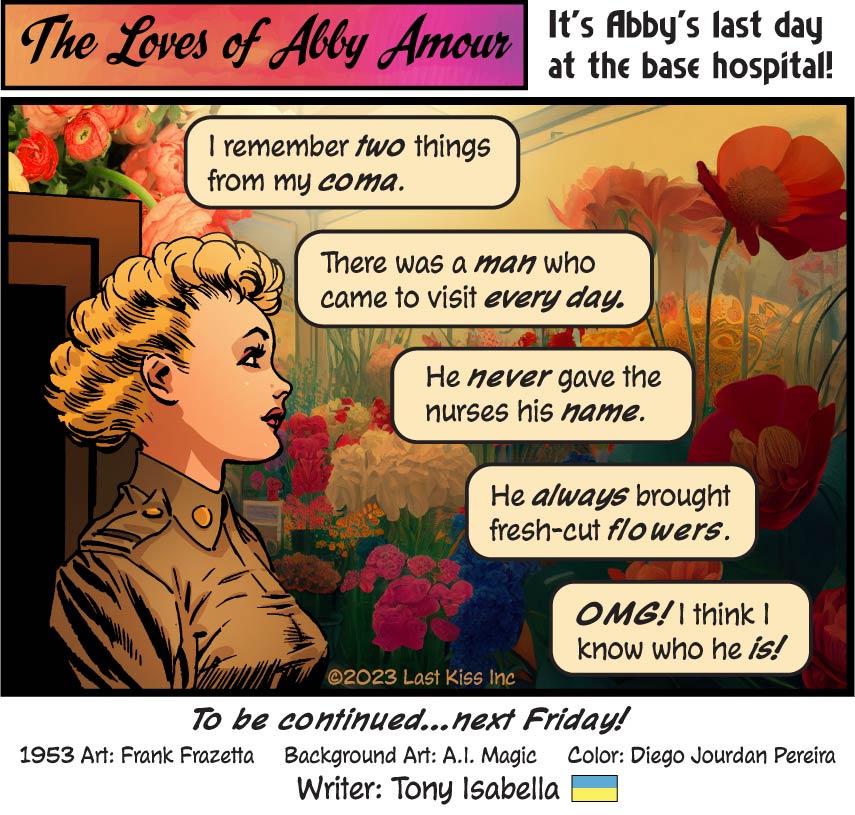 Tony Isabella's script for today's episode called for Abby to be "looking at lots of flowers" in her hospital room. But no such panel existed in the original, published Frank Frazetta story. So I had to get creative.
For the background, I created a room full of flowers via A.I. using Midjourney. You'd think that'd be be easy. But—sheesh! it took me at least 20 gazillion tries to get something that I thought looked right. And even then, I had to add an image of flowers (taken from a photo) to go over the doorway.
Then I clipped a copy of Abby from art we'd already used. Then I placed Abby's image in a layer over the background of the flowers–carefully positioning her so that she'd block out parts of the art that didn't fit the script.
Then I added a tint to the overall image to make everything blend together. And then…voila! Done!
Here's a raw version of the full A.I. art: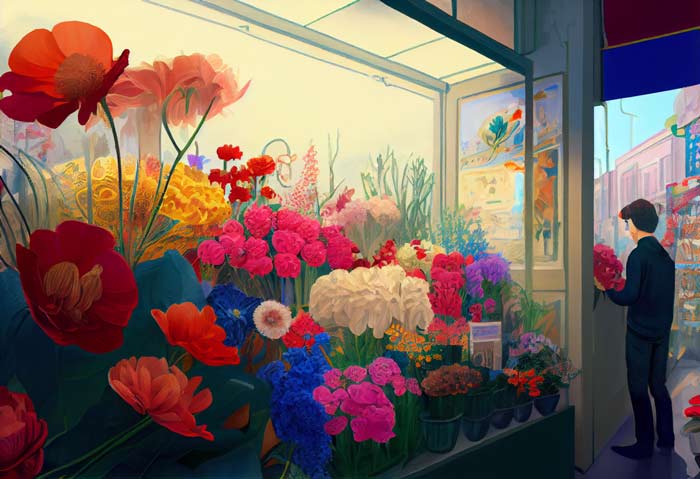 Original Vintage Art & Text
Click the link above to read the entire vintage comic book for free on ComicBookPlus. The story begins on Page 11.

Past episodes of Abby Amour:
The Abby Amour miniseries runs every Friday. Dialogue by Tony Isabella with re-purposed art by Frank Frazetta. Color by Diego Jourdan Pereira! Lettering, crazy layout and special effects by John Lustig.
↓ Transcript
ABBY AND THE FLOWERS

IMAGE: Abby is looking at lots of flowers.

LOGO: The Loves of Abby Amour

CAPTION: It's Abby's last day at the base hospital!

CAPTION: I remember two things from my coma.

CAPTION: There was a man who came to visit every day.

CAPTION: He never gave the nurses his name.

CAPTION: He always brought fresh-cut flowers.

CAPTION: OMG! I think I know who he is!

CAPTION: To be continued next Friday!

1953 Art: Frank Frazetta
Background Art: A.I. Magic
Color: Diego Jourdan Pereira
Writer: Tony Isabella

djp_LK681