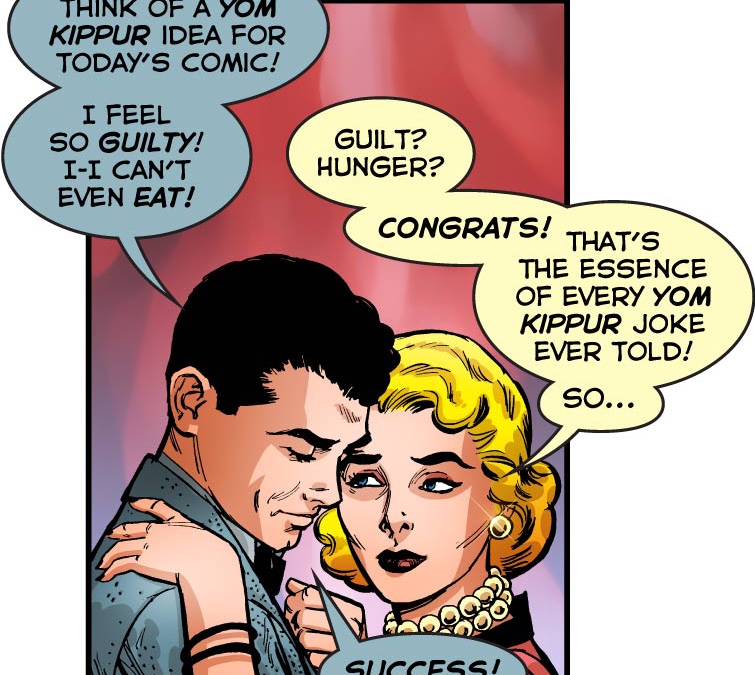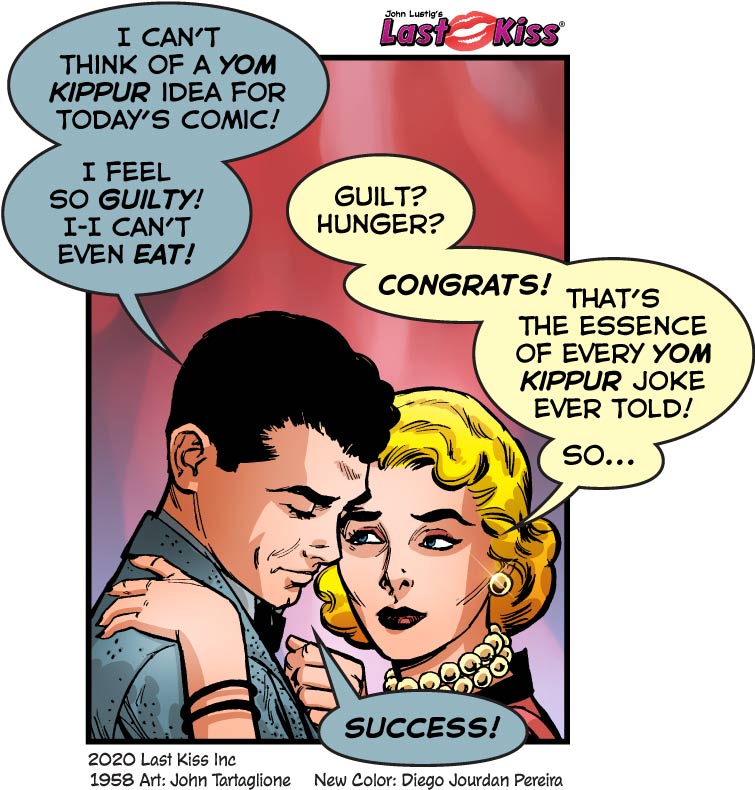 Although my father's side of the family is Jewish, I was brought up Christian (Presbyterian actually.) So my understanding of Yom Kippur isn't from first hand experience.
I hope I got it right. More than that, I hope this comic is funny!
Transcript:
SCENE: Man and woman, almost cheek to cheek. The man looks sad. The woman looks on with an expression that shows concern, but seems to say that she knows something that the man doesn't.
MAN: I can't think of a Yom Kippur idea for today's comic! I feel so guilty! I-I can't even eat!
WOMAN: Guilt? Hunger? Congrats! That's the essence of every Yom Kippur joke ever told! So…
MAN: Success!
2020 Last Kiss Inc
1958 Art: John Tartaglione New Color: Diego Jourdan Pereira
DJP.lk338
FK16.5.4.5
↓ Transcript
SCENE: Man and woman, almost cheek to cheek. The man looks sad. The woman looks on with an expression that shows concern, but seems to say that she knows something that the man doesn't.

MAN: I can't think of a Yom Kippur idea for today's comic! I feel so guilty! I-I can't even eat!

WOMAN: Guilt? Hunger? Congrats! That's the essence of every Yom Kippur joke ever told! So...

MAN: Success!

2020 Last Kiss Inc
1958 Art: John Tartaglione New Color: Diego Jourdan Pereira

DJP.lk338
FK16.5.4.5