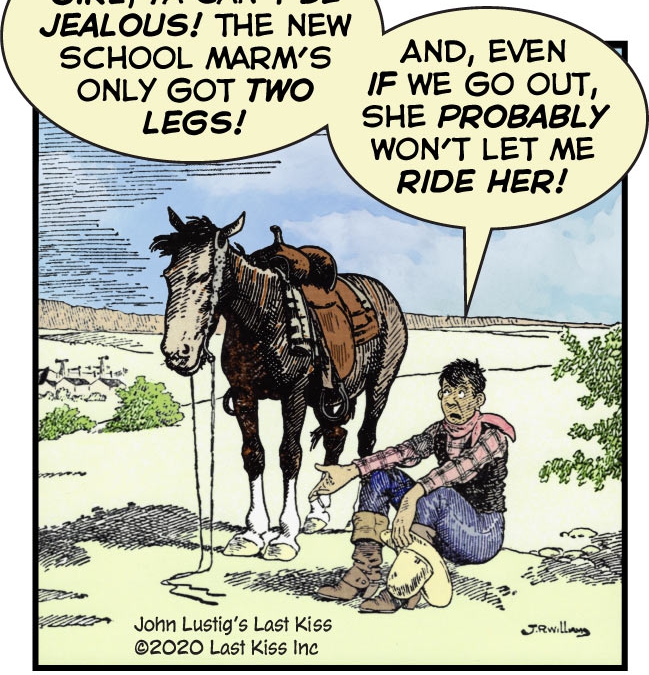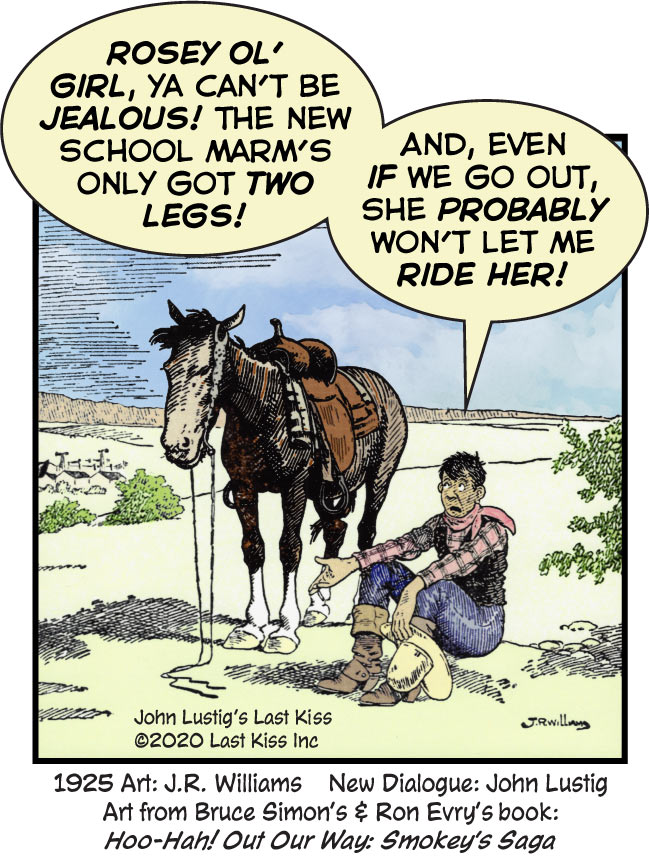 Many thanks to Ron Evry and Bruce Simon for permission to use art from their fine collection of J.R. Williams' western comics: Hoo-Hah! Out Our Way – Smokey's Saga.
Original Art:
Transcript:
SCENE: Cowboy and his horse. The Cowboy is sitting on the ground and talking to his horse.
COWBOY: Rosey ol' girl, ya can't be jealous! The new school marm's only got two legs! And, even if we go out, she probably won't let me ride her!
Hoo-Hah! Out Our Way – Smokey's Saga
↓ Transcript
SCENE: Cowboy and his horse. The Cowboy is sitting on the ground and talking to his horse.

COWBOY: Rosey ol' girl, ya can't be jealous! The new school marm's only got two legs! And, even if we go out, she probably won't let me ride her!

Hoo-Hah! Out Our Way - Smokey's Saga