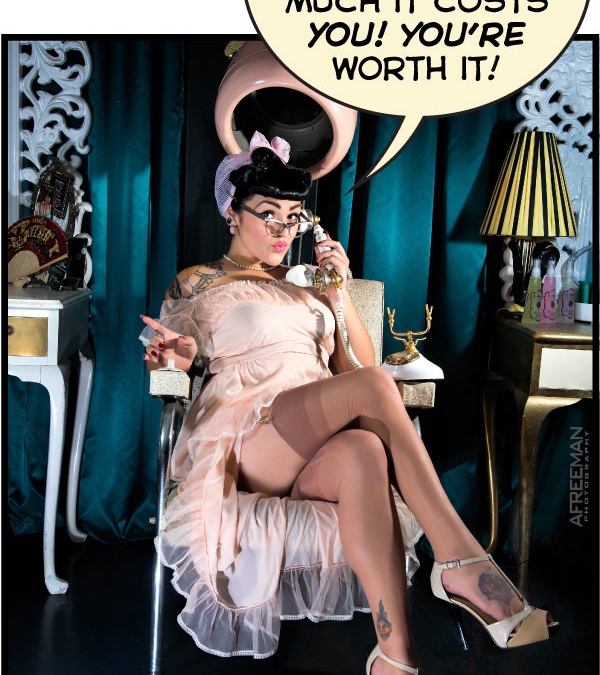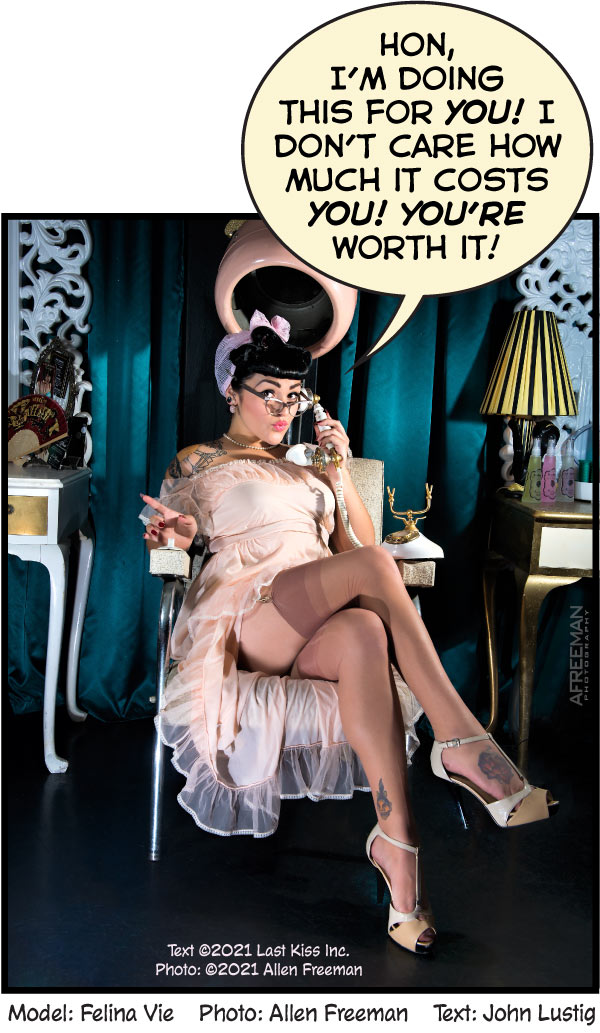 Vote for Felina!
Today's model Felina Vie has appeared in numerous Last Kiss photocomics. If you've enjoyed 'em—and many of you have—then here's your chance to share your appreciation and do some good:
Felina is currently competing in Inked Magazine's cover model contest. I'm hoping Last Kiss readers can help her win. You can vote for her for free once every 24 hours.
Transcript:
SCENE: Woman is talking on the phone at a beauty salon.
WOMAN (Felina Vie): Hon, I'm doing this for you! I don't care how much it costs you! You're worth it!
Model: Felina Vie Photo: Allen Freeman Text: John Lustig
↓ Transcript
SCENE: Woman is talking on the phone at a beauty salon.

WOMAN (Felina Vie): Hon, I'm doing this for you! I don't care how much it costs you! You're worth it!

Model: Felina Vie Photo: Allen Freeman Text: John Lustig