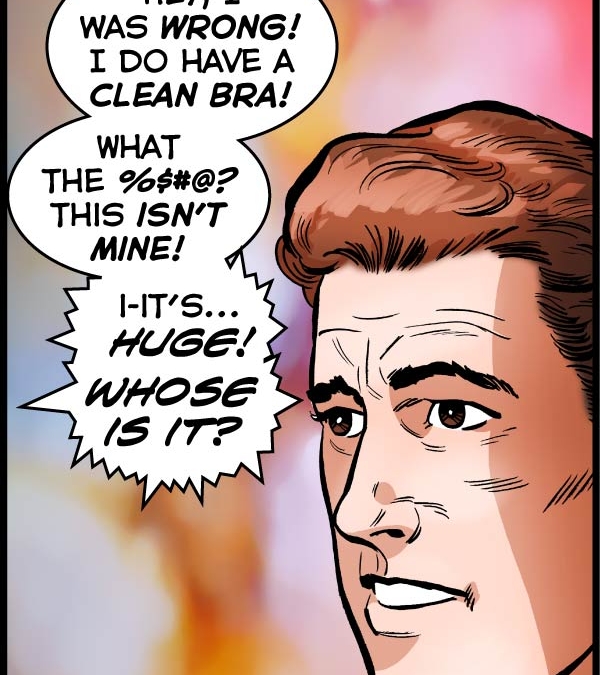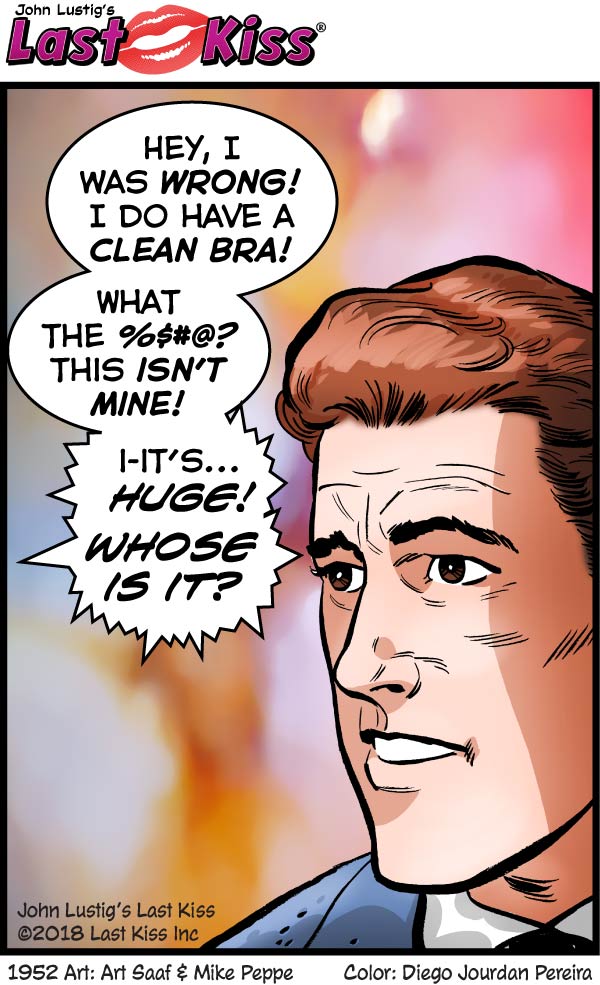 Transcript:
SCENE: Man looks in alarm at a woman who is speaking off-panel.
WOMAN: Hey, I was wrong! I do have a clean bra! What the %$#@? this isn't mine! I-it's…huge! Whose is it?
1952 Art: Art Saaf & Mike Peppe Color: Diego Jourdan Pereira
Art by Art Saaf & Mike Peppe from the story "Kiss and Run" in NEW ROMANCES #14, 1952.
DJP.lk306 New Romances14_KissAndRun3.6 Art
↓ Transcript
SCENE: Man looks in alarm at a woman who is speaking off-panel.

WOMAN: Hey, I was wrong! I do have a clean bra! What the %$#@? this isn't mine! I-it's...huge! Whose is it?

1952 Art: Art Saaf & Mike Peppe Color: Diego Jourdan Pereira

Art by Art Saaf & Mike Peppe from the story "Kiss and Run" in NEW ROMANCES #14, 1952.

DJP.lk306 New Romances14_KissAndRun3.6 Art