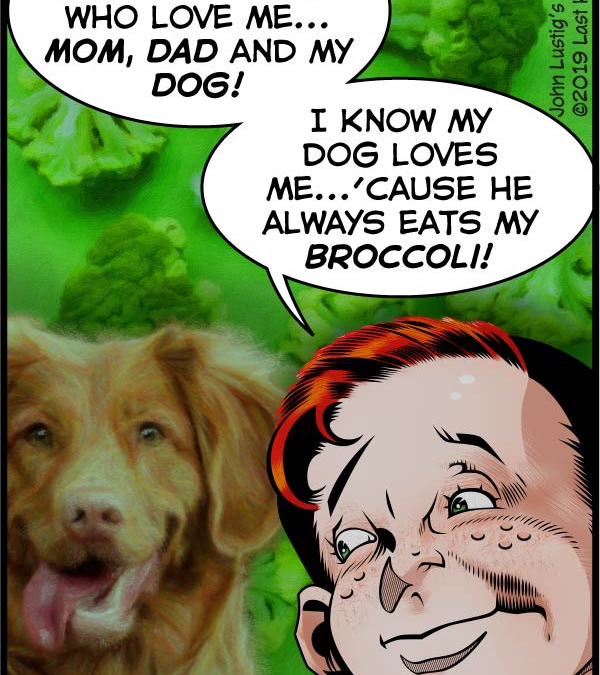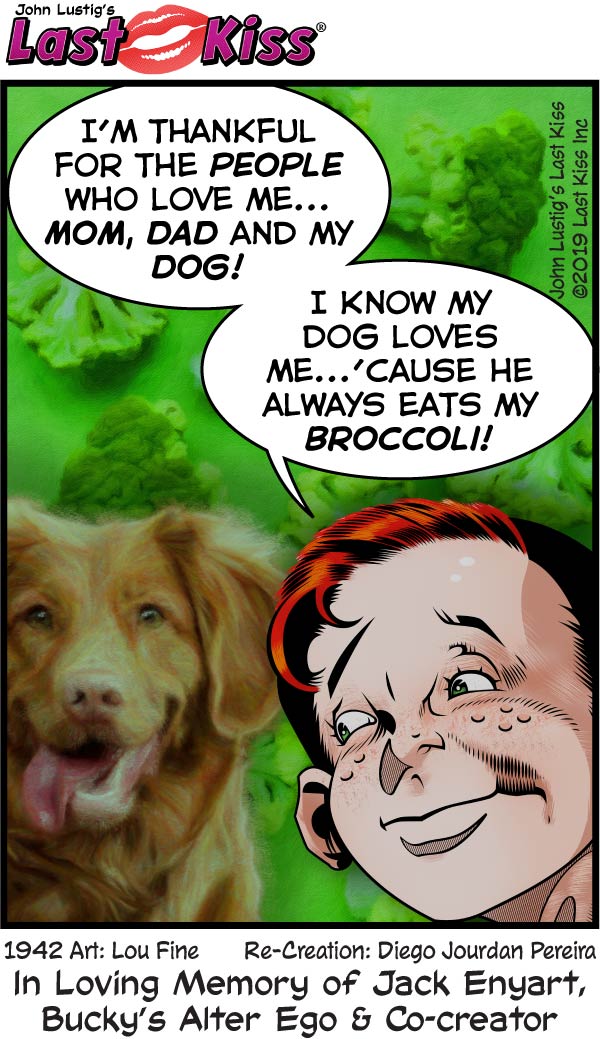 I recently learned that my pal and sometimes co-conspirator in silliness Jack Enyart died. He passed away from pancreatic cancer on Oct. 13.
A writer, artist and occasional actor-performer, Jack had a long career in comics (Disney, Warner-DC, Marvel); cartooning (Penthouse, Playgirl among others) and animation (DuckTales, Fraggle Rock and many others.)
I'd known Jack for a dozen or more years and for the last several I'd gotten to know him better because we had been working—on and off—on a pet project that we were hoping to turn into an animated series, It's Always Bucky. As an offshoot of that project, red-headed Bucky had numerous appearances in Last Kiss comics.
Jack and I came close to getting an animated deal a couple of times, but after awhile the project became secondary to me. What was more important was the pleasure of working with Jack and getting to know him better.
Jack was—for lack of a better term—a character. Charming, quick-witted, always upbeat and very funny. I will miss him and his stories!
If you're interested in knowing more, there's a nice remembrance of Jack on Mark Evanier's site. Plus here a link to a great video interview with Jack.
Transcript:
SCENE: Bucky smiles. In the background we see his dog—and a lot of broccoli.
BUCKY: I'm thankful for the people who love me…Mom, dad and my dog! I know my dog loves me…'cause he always eats my broccoli!
1942 Art: Lou Fine Re-Creation: Diego Jourdan Pereira
In Loving Memory of Jack Enyart,
Bucky's Alter Ego & Co-creator
DJP.lk74A
↓ Transcript
SCENE: Bucky smiles. In the background we see his dog---and a lot of broccoli.

BUCKY: I'm thankful for the people who love me...Mom, dad and my dog! I know my dog loves me...'cause he always eats my broccoli!

1942 Art: Lou Fine Re-Creation: Diego Jourdan Pereira
In Loving Memory of Jack Enyart,
Bucky's Alter Ego & Co-creator
DJP.lk74A