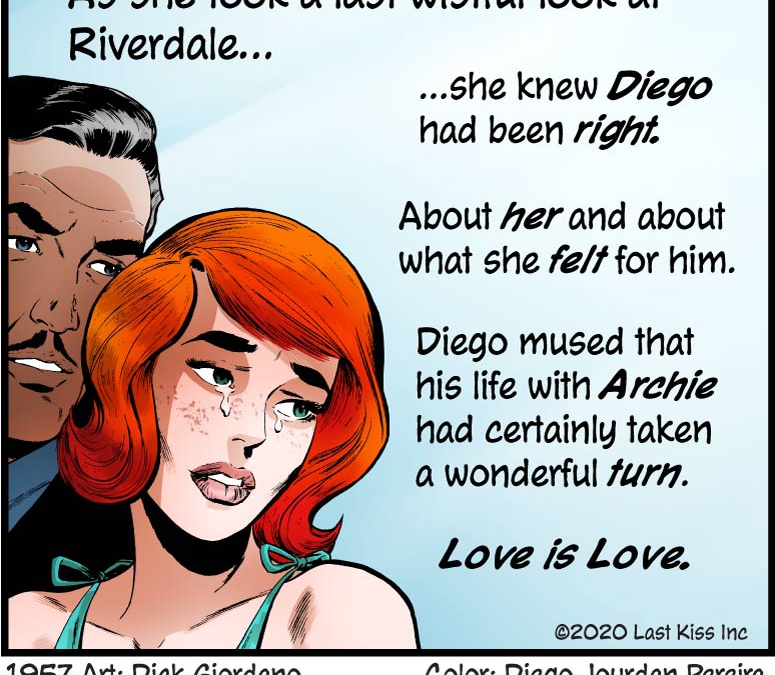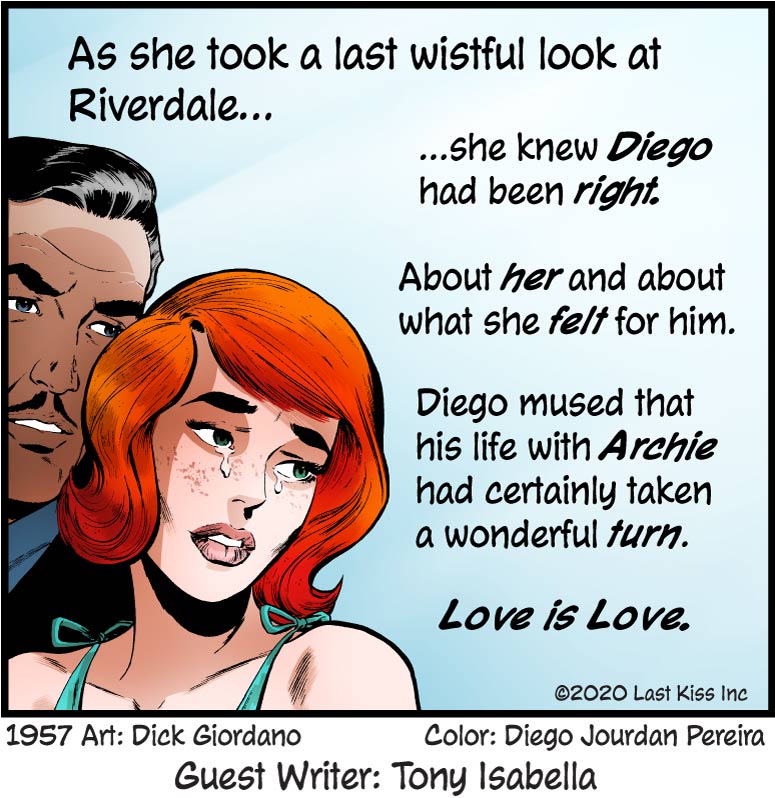 My thanks to Black Lightning creator Tony Isabella for this alternative take on Riverdale's red-headed heartthrob.
Transcript:
SCENE: Diego and a crying red-head Archie look back wistfully at something off-screen.
CAPTION: As she took a last wistful look at Riverdale…she knew Diego had been right. About her and about what she felt for him. Diego mused that his life with Archie had certainly taken a wonderful turn.
CAPTION: Love is Love.
1957 Art: Dick Giordano Color: Diego Jourdan Pereira
Guest Writer: Tony Isabella
DJP.lk549
↓ Transcript
SCENE: Diego and a crying red-head Archie look back wistfully at something off-screen.

CAPTION: As she took a last wistful look at Riverdale…she knew Diego had been right. About her and about what she felt for him. Diego mused that his life with Archie had certainly taken a wonderful turn.

CAPTION: Love is Love.

1957 Art: Dick Giordano Color: Diego Jourdan Pereira
Guest Writer: Tony Isabella

DJP.lk549