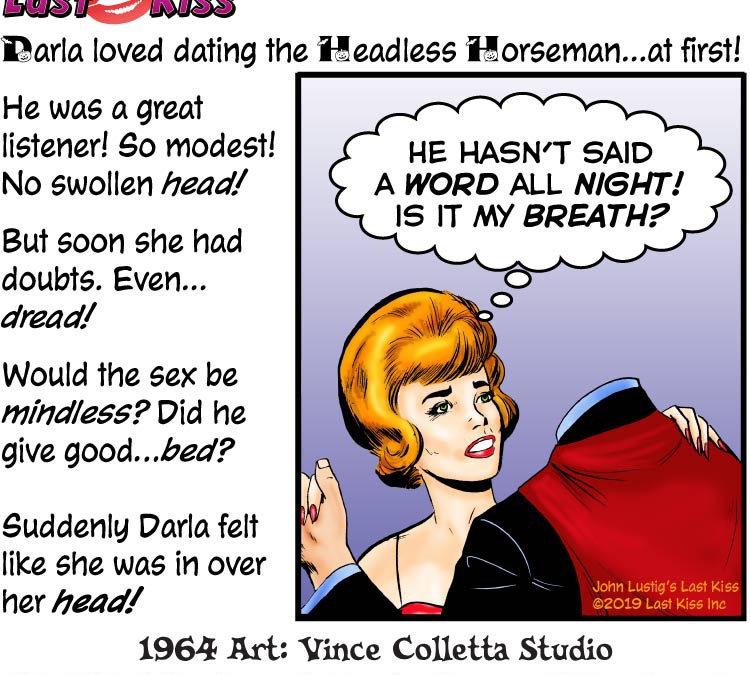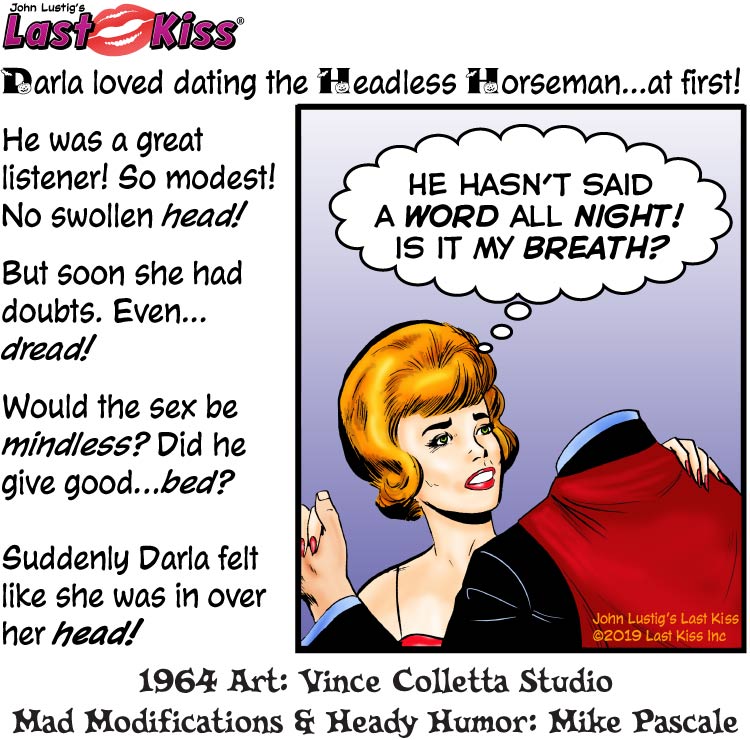 I thoroughly enjoyed working on today's comic with my pal Mike Pascale. Mike approached me years ago about modifying some of my romance art for new Halloween gags. And from that has sprung a fun-filled tradition of working on most holiday gags together—with Mike making the art fit the gag. Thanks, Mike!
Transcript:
SCENE: Woman is dancing with the Headless Horseman.
CAPTION: Darla loved dating the Headless Horseman…at first! He was a great listener! So modest! No swollen head! But soon she had doubts. Even…dread! Would the sex be mindless? Did he give good…bed? Suddenly Darla felt like she was in over her head!
WOMAN (thinking): He hasn't said a word all night! is it my breath?
1964 Art: Vince Colletta Studio
Mad Modifications & Heady Humor: Mike Pascale
37.2.5.3
↓ Transcript
Transcript:

SCENE: Woman is dancing with the Headless Horseman.

CAPTION: Darla loved dating the Headless Horseman...at first! He was a great listener! So modest! No swollen head! But soon she had doubts. Even...dread! Would the sex be mindless? Did he give good…bed? Suddenly Darla felt like she was in over her head!

WOMAN (thinking): He hasn't said a word all night! is it my breath?



1964 Art: Vince Colletta Studio
Mad Modifications & Heady Humor: Mike Pascale

37.2.5.3