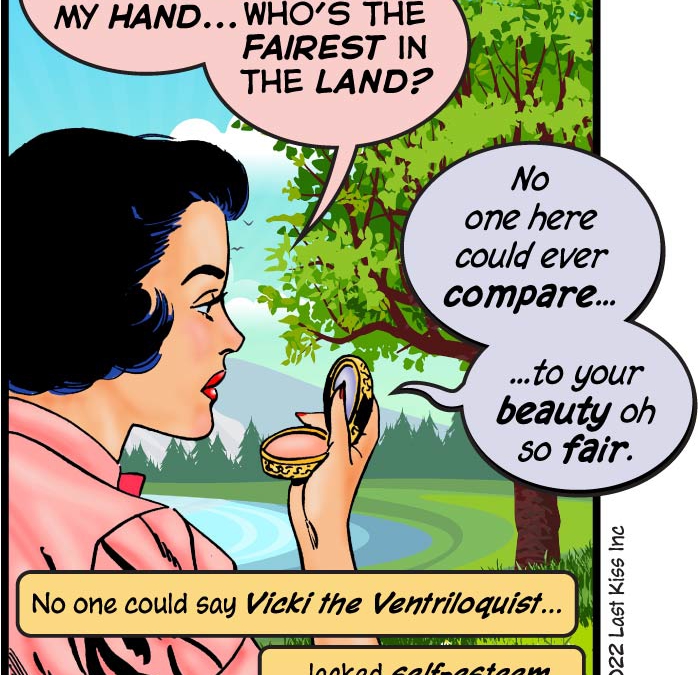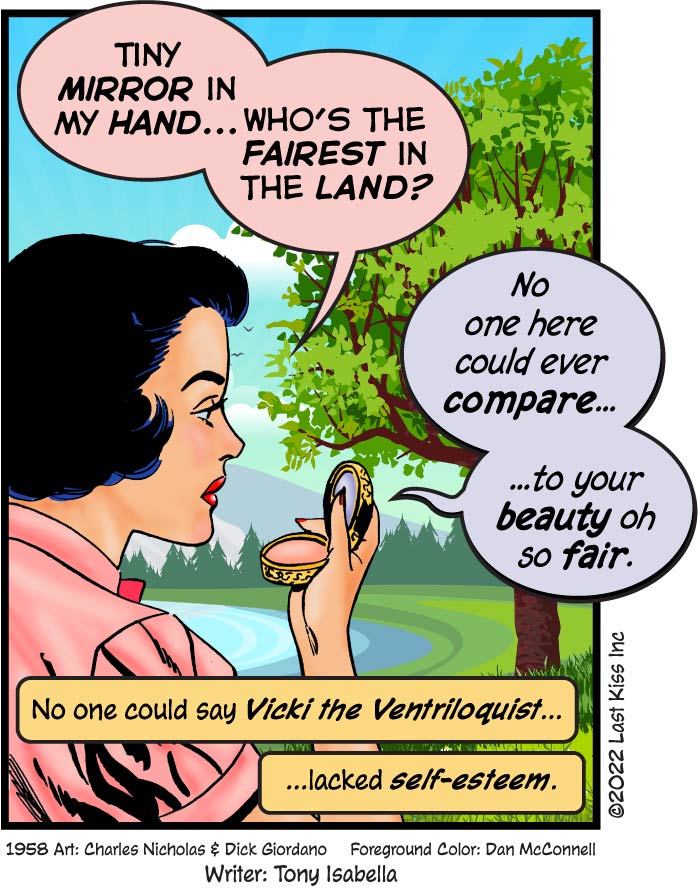 A tale of ventriloquism gone goofy from Tony Isabella & Dan McConnell!
Original Vintage Art & Text
Transcript:
SCENE: Woman outside in the country staring at her reflection in a small, open, compact mirror.
WOMAN: Tiny mirror in my hand…Who's the fairest in the land?
MIRROR: No one here could ever compare…to your beauty oh so fair.
CAPTION: No one could say Vicki the Ventriloquist…lacked self-esteem.
1958 Art: Charles Nicholas & Dick Giordano Foreground Color: Dan McConnell
Writer: Tony Isabella
6.3.1.2DM
↓ Transcript
SCENE: Woman outside in the country staring at her reflection in a small, open, compact mirror.

WOMAN: Tiny mirror in my hand...Who's the fairest in the land?

MIRROR: No one here could ever compare...to your beauty oh so fair.

CAPTION: No one could say Vicki the Ventriloquist...lacked self-esteem.

1958 Art: Charles Nicholas & Dick Giordano Foreground Color: Dan McConnell
Writer: Tony Isabella

6.3.1.2DM