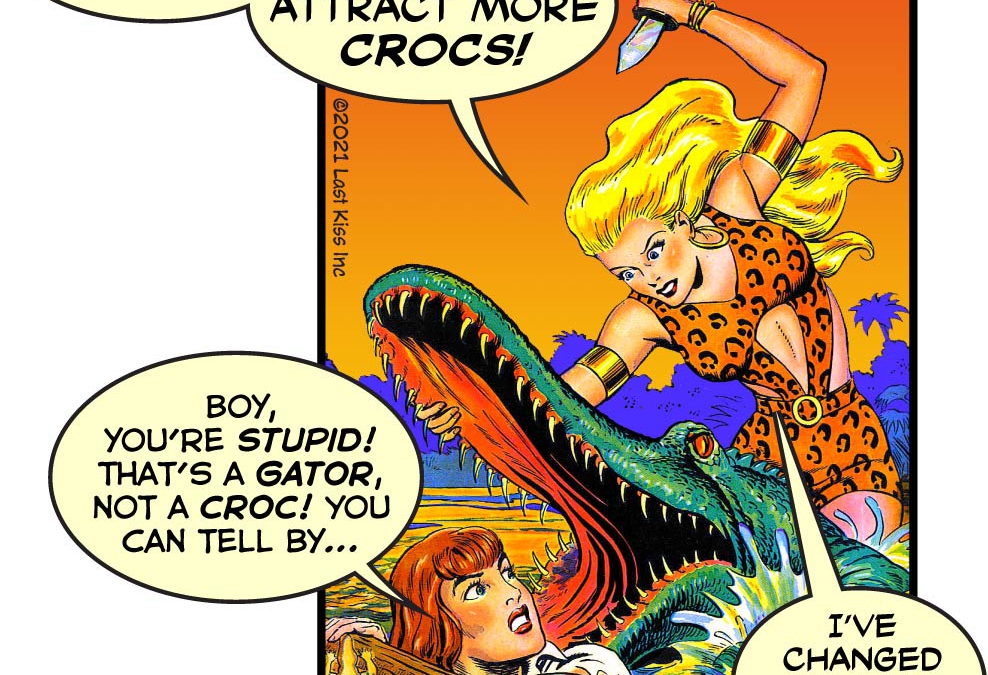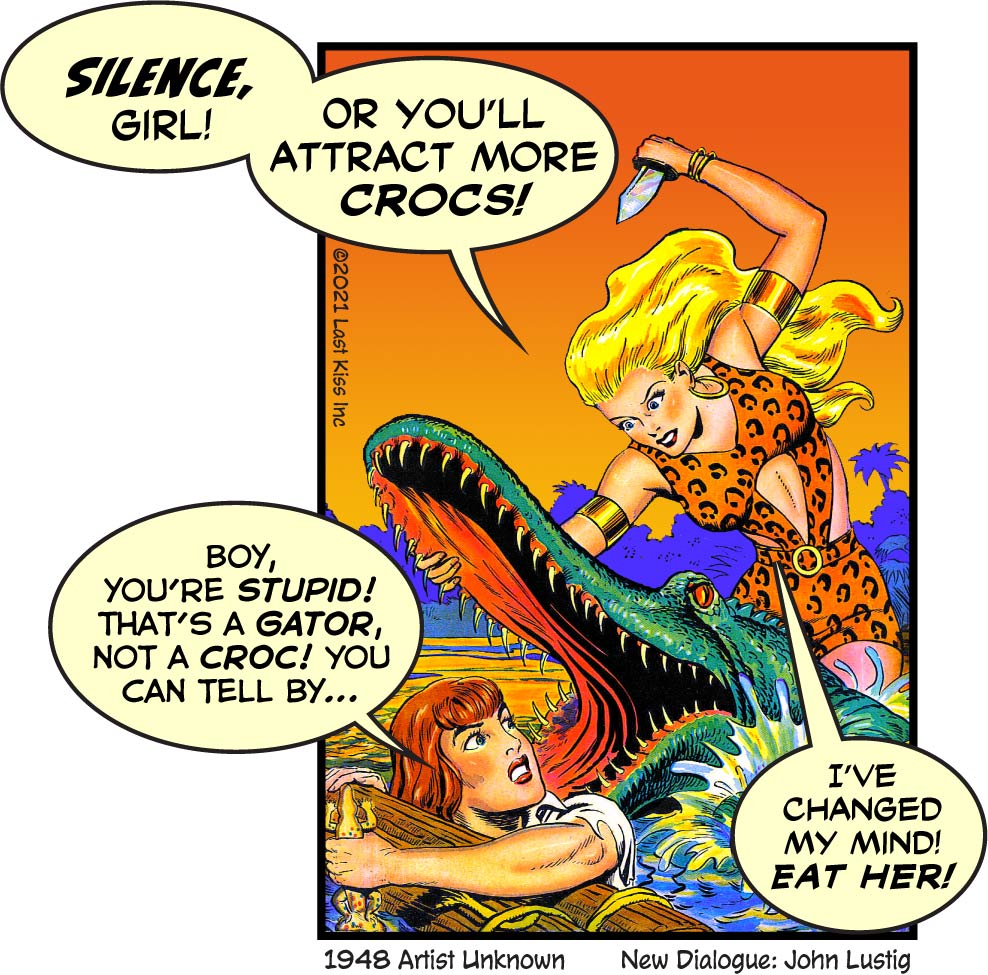 Original Vintage Art & Text
Read the entire vintage comic book for free on ComicBookPlus.
Transcript:
SCENE: Sheena is about to plunge a knife into a huge alligator that is about to snack down on a young woman.
SHEENA: Silence, girl! Or you'll attract more crocs!
WOMAN IN WATER: Boy,
you're stupid! That's a gator, not a croc! You can tell by…
SHEENA: I've changed my mind! Eat her!
1948 Artist Unknown New Dialogue: John Lustig
Jumbo #118
↓ Transcript
SCENE: Sheena is about to plunge a knife into a huge alligator that is about to snack down on a young woman.

SHEENA: Silence, girl! Or you'll attract more crocs!

WOMAN IN WATER: Boy,
you're stupid! That's a gator, not a croc! You can tell by…

SHEENA: I've changed my mind! Eat her!

1948 Artist Unknown New Dialogue: John Lustig

Jumbo #118