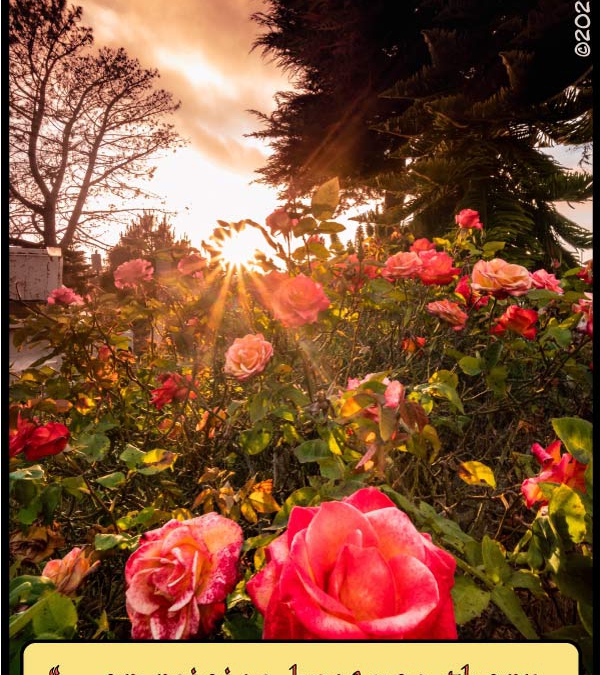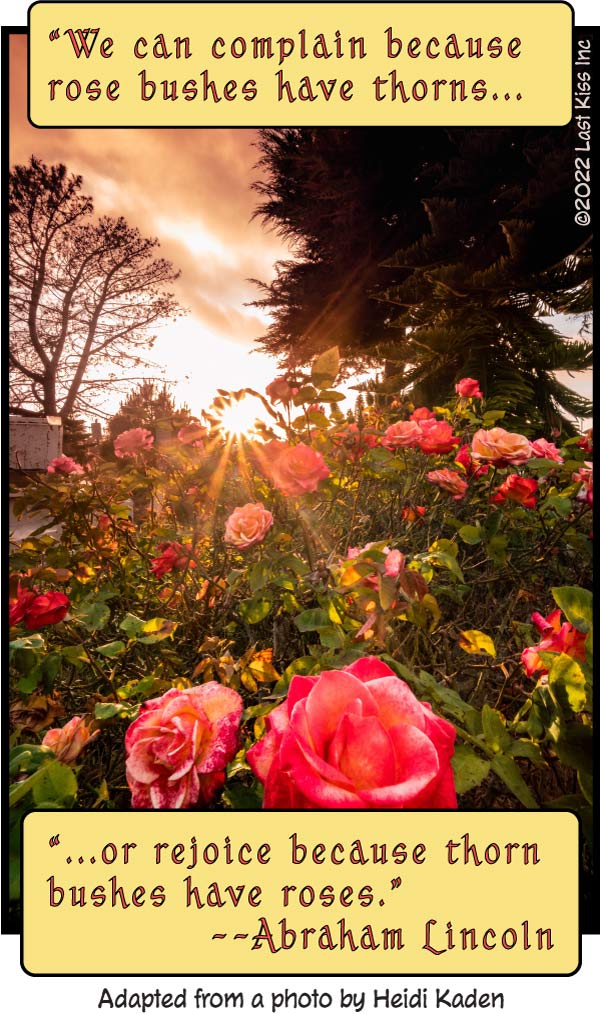 This is about 180 degrees away from what I was originally planning to do for President's Day. I thought I'd feature an inspiring quote about leadership or courage or patriotism or some such. But for some reason I kept coming back to this quote by Abe Lincoln that doesn't seem to fit any of my expected categories at all.
But we live in difficult times. Depression and anger are rampant. So I thought something clearly and strongly upbeat might be more appropriate. And maybe looking for good things does have something to do with leadership, courage and maybe even patriotism after all.
Transcript:
SCENE: A rose garden.
CAPTION: "We can complain because rose bushes have thorns…or rejoice because thorn bushes have roses."
–Abraham Lincoln
Adapted from a photo by Heidi Kaden
heidi-kaden-tHplJOPwsmI
↓ Transcript
SCENE: A rose garden.

CAPTION: "We can complain because rose bushes have thorns...or rejoice because thorn bushes have roses."
--Abraham Lincoln

Adapted from a photo by Heidi Kaden

heidi-kaden-tHplJOPwsmI