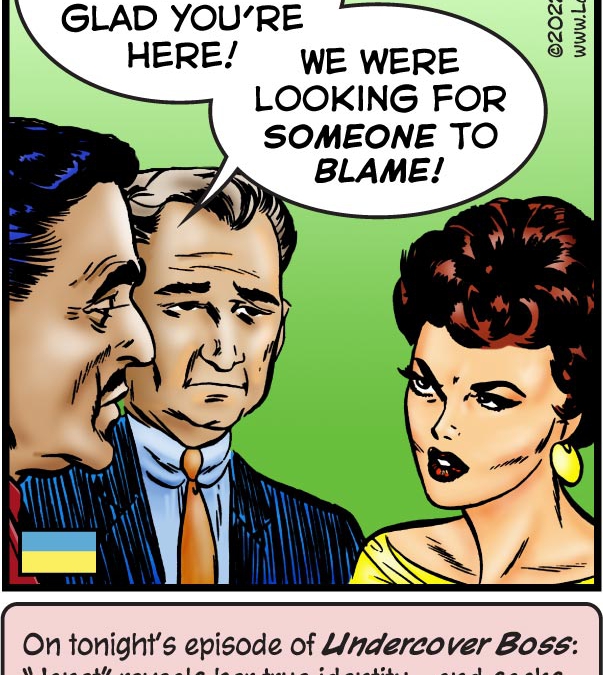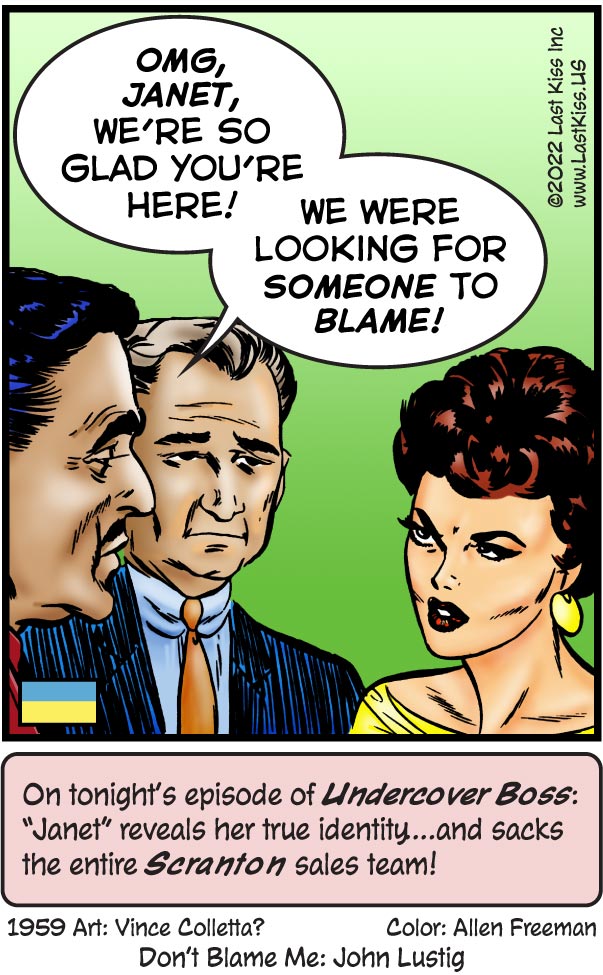 Original Vintage Art & Text
Transcript:
SCENE: Two men in suits are with a woman. One is talking with her. She looks angry.
MAN: OMG, Janet! We're so glad you're here! We were looking for someone to blame!
CAPTION: On tonight's episode of Undercover Boss: "Janet" revealsl her true identity….and sacks the entire Scranton sales team!
1959 Art: Vince Colletta? Color: Allen Freeman
Don't Blame Me: John Lustig
10.1.4.4
↓ Transcript
SCENE: Two men in suits are with a woman. One is talking with her. She looks angry.

MAN: OMG, Janet! We're so glad you're here! We were looking for someone to blame!

CAPTION: On tonight's episode of Undercover Boss: "Janet" revealsl her true identity....and sacks the entire Scranton sales team!

1959 Art: Vince Colletta? Color: Allen Freeman
Don't Blame Me: John Lustig

10.1.4.4