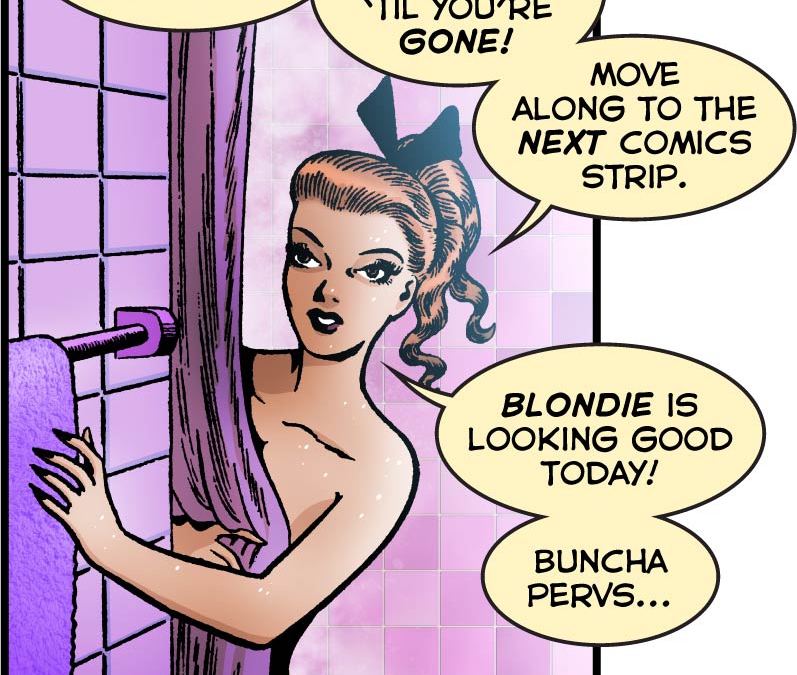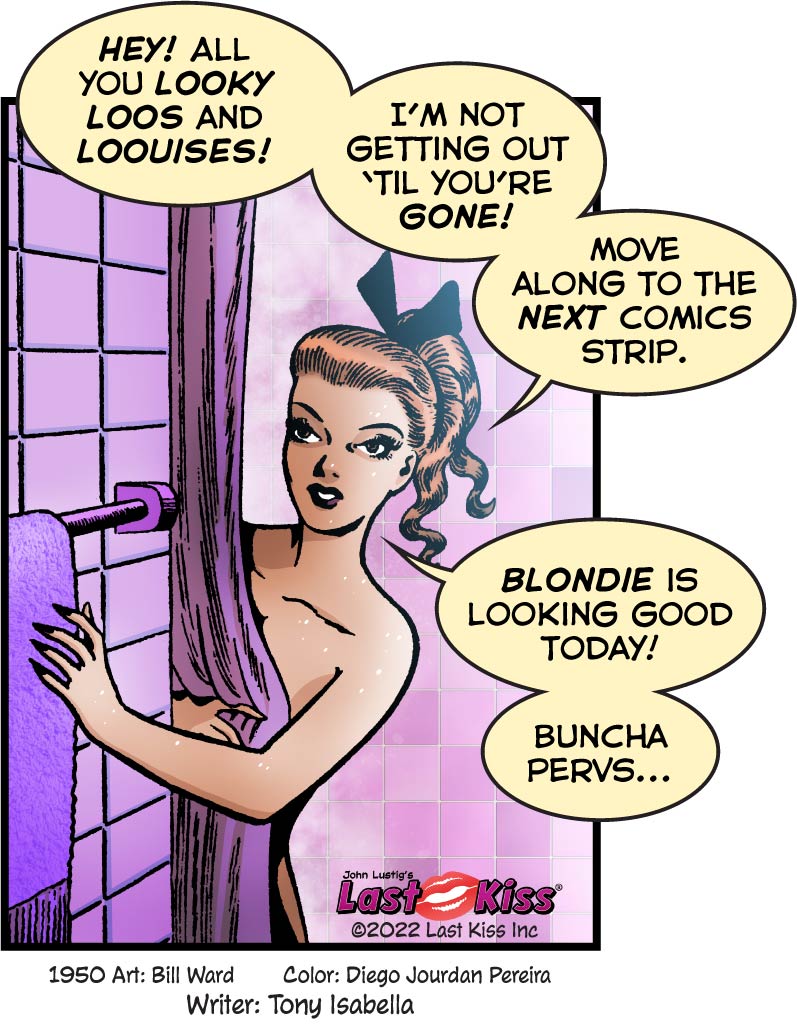 Have you ever wanted to meet Last Kiss contributor (and all-around swell guy) Tony Isabella? Then you're in luck. Tony will be a guest at Pensacon (Feb. 18-20.) So drop by Tony's Artist Alley table and tell him how much you enjoy his work. Rumor has it that he's written a few thousand other brilliant comics besides Last Kiss!
Original Vintage Art & Text
Transcript:
SCENE: Beautiful woman coming out of a shower or bath as she reaches for a towel.
WOMAN: Hey! All you looky loos and loouises!
WOMAN: I'm not getting out 'til you're gone!
WOMAN: Move along to the next comics strip.
WOMAN: Blondie is looking good today!
WOMAN: Buncha pervs…
950 Art: Bill Ward Color: Diego Jourdan Pereira
Writer: Tony Isabella
DJP.lk620
↓ Transcript
SCENE: Beautiful woman coming out of a shower or bath as she reaches for a towel.

WOMAN: Hey! All you looky loos and loouises!

WOMAN: I'm not getting out 'til you're gone!

WOMAN: Move along to the next comics strip.

WOMAN: Blondie is looking good today!

WOMAN: Buncha pervs...

950 Art: Bill Ward Color: Diego Jourdan Pereira
Writer: Tony Isabella

DJP.lk620