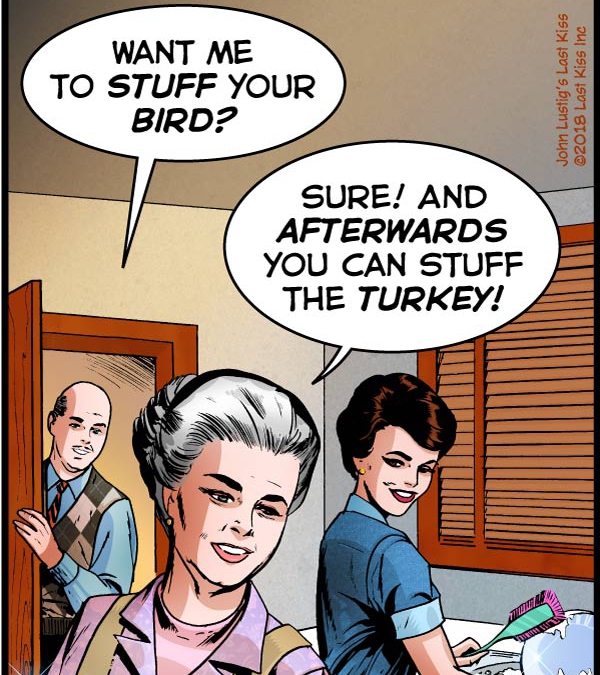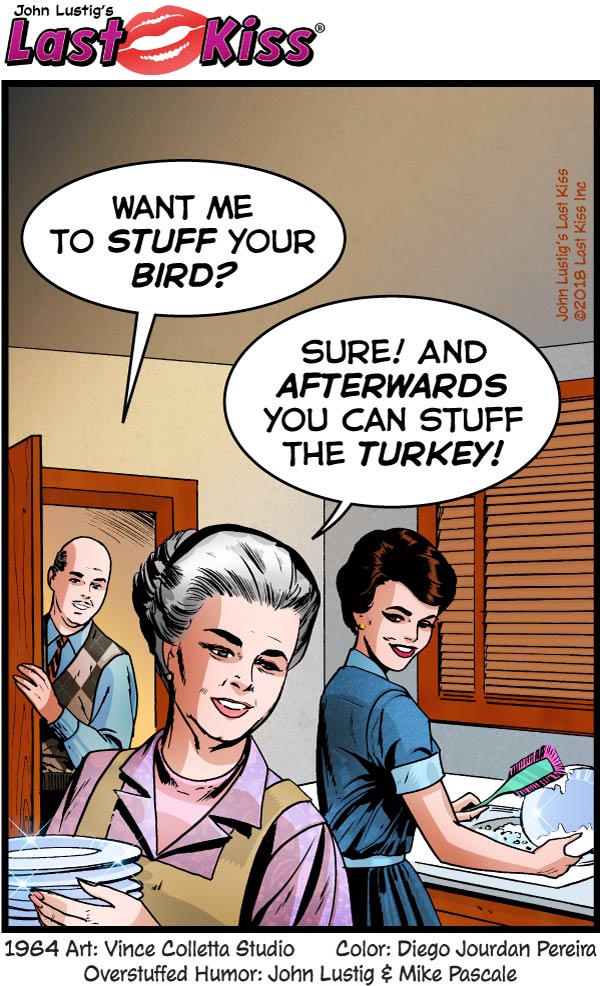 Happy Thanksgiving! As often happens on the holidays, today's Last Kiss humor is a collaborative gag cooked up by me and my pal Mike Pascale. Unless, of course, you don't like it. Then it's all Mike's fault!
Transcript:
SCENE: Bald-headed man looks through the kitchen doorway as a younger woman washes dishes and an older woman carries dishes.
MAN: Want me to stuff your bird?
OLDER WOMAN: Sure! And afterwards you can stuff the turkey!
1964 Art: Vince Colletta Studio Color: Diego Jourdan Pereira
Overstuffed, Gluten-Free Humor: John Lustig & Mike Pascale
Art Code: DJP.lk509
Art by Vince Colletta Studio from the story "I Chose Heartbreak" in FIRST KISS #37, 1964
↓ Transcript
SCENE: Bald-headed man looks through the kitchen doorway as a younger woman washes dishes and an older woman carries dishes.

MAN: Want me to stuff your bird?

OLDER WOMAN: Sure! And afterwards you can stuff the turkey!

1964 Art: Vince Colletta Studio Color: Diego Jourdan Pereira
Overstuffed, Gluten-Free Humor: John Lustig & Mike Pascale

Art Code: DJP.lk509