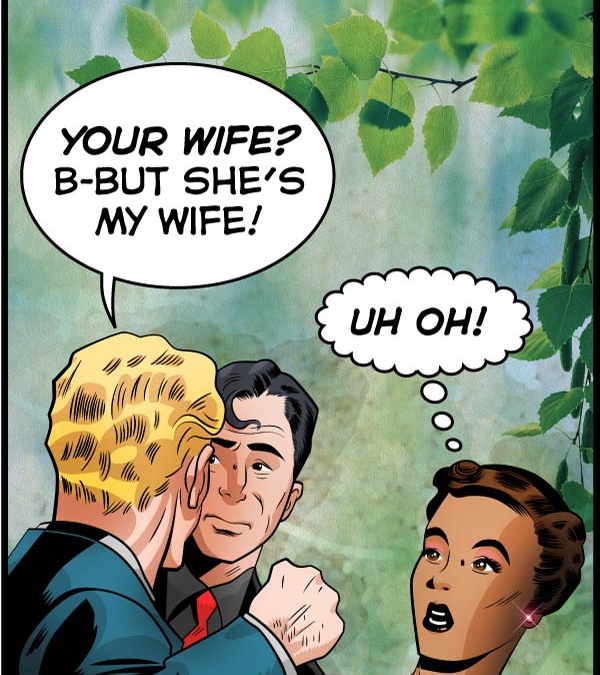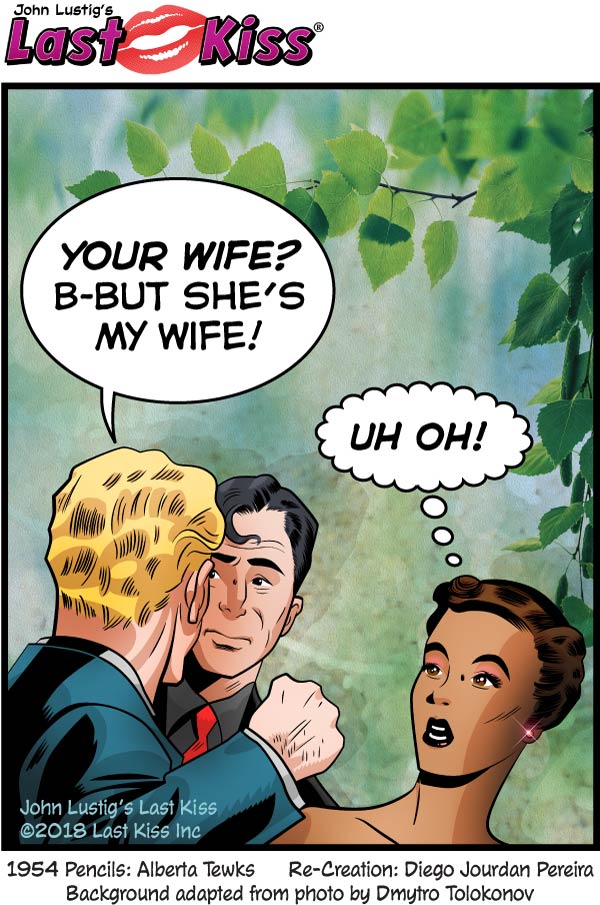 Curious about the story this art comes from? You can read the entire story and the rest of the vintage comic book here on the free comics site, ComicBookPlus.com.
Transcript:
SCENE: One man has his fist raised and apparently intends to hit another man as a woman looks on in alarm.
MAN: Your wife? B-but she's my wife!
WOMAN (thinking): Uh, oh!
1954 Pencils: Alberta Tewks Re-Creation: Diego Jourdan Pereira
Background adapted from photo by Dmytro Tolokonov
Pencils by Alberta Tewks from the story "Faith in Their Love" in All True Romance #19, Sept. 1954.
Art Code: DJP.lk271
↓ Transcript
Transcript:

SCENE: One man has his fist raised and apparently intends to hit another man as a woman looks on in alarm.

MAN: Your wife? B-but she's my wife!

WOMAN (thinking): Uh, oh!

1954 Pencils: Alberta Tewks Re-Creation: Diego Jourdan Pereira
Background adapted from photo by Dmytro Tolokonov

Art Code: DJP.lk271